Submitted by Amanda Crowther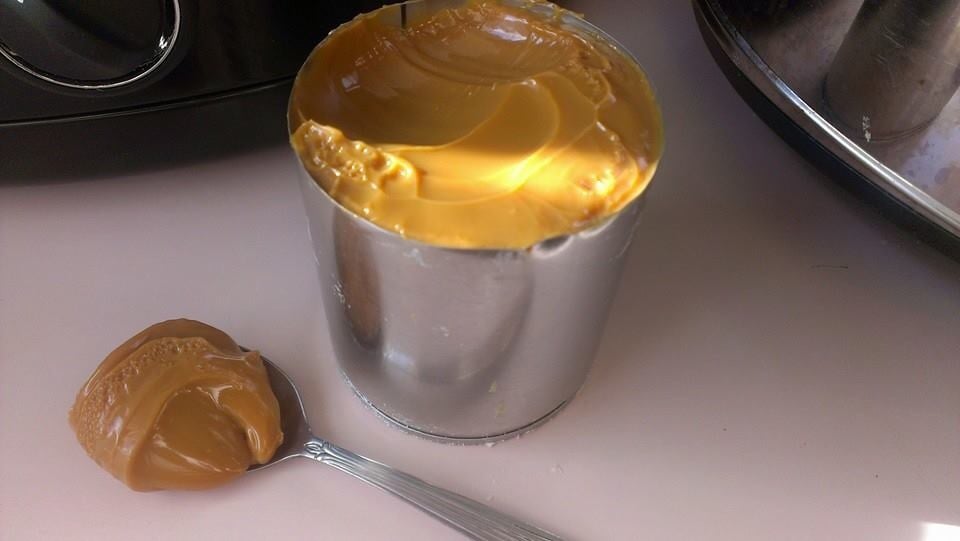 Condensed Milk Caramel
Ingredients
A can of sweetened condensed milk

Ring pull cans are ok ... Just place ring pull cans ringpull end down in the slow cooker
Instructions
Place unopened can of sweetened condensed milk into your slow cooker.

Cover the can completely with water... It doesn't really matter the temperature of the water... I try to make sure there is at least 2 inches of water over the top of thecan (VERY IMPORTANT)

Put the lid on. Your slow cooker... No tea towel.

Put your slow cooker on high for up to 4 or 5 hours or 7-8 hours on low... Depending on how thick you want your caramel, to the amount of time it's in there. Mine was 4.5 hours on high.

I checked mine every hour or so to make sure the water level hadn't dropped... It didn't...

After the time is up, patience is required.... Allow can of caramel to cool completely before opening... The caramel is under pressure in the tin and you don't want molten caramel to explode out at you from a hot tin (VERY IMPORTANT)..... I just left mine in the slow cooker over night.

Then open and use for your delicious treats.... We have been known in my house to eat the caramel straight out of the can with a spoon.... Yes it's that good!! ?

*note... Some people have talked about the cans exploding.... Although that is a possibility, I have used this method heaps of times and it has been fine. Just make sure you always have enough water in your slow cooker and please make your own judgement call on what it is safe for you.
-------------------
Alternate non can method

Note from Slow Cooker Central: Be sure water is tap temperature only. Boiling water could crack your bowl.