Submitted by Samantha O'Leary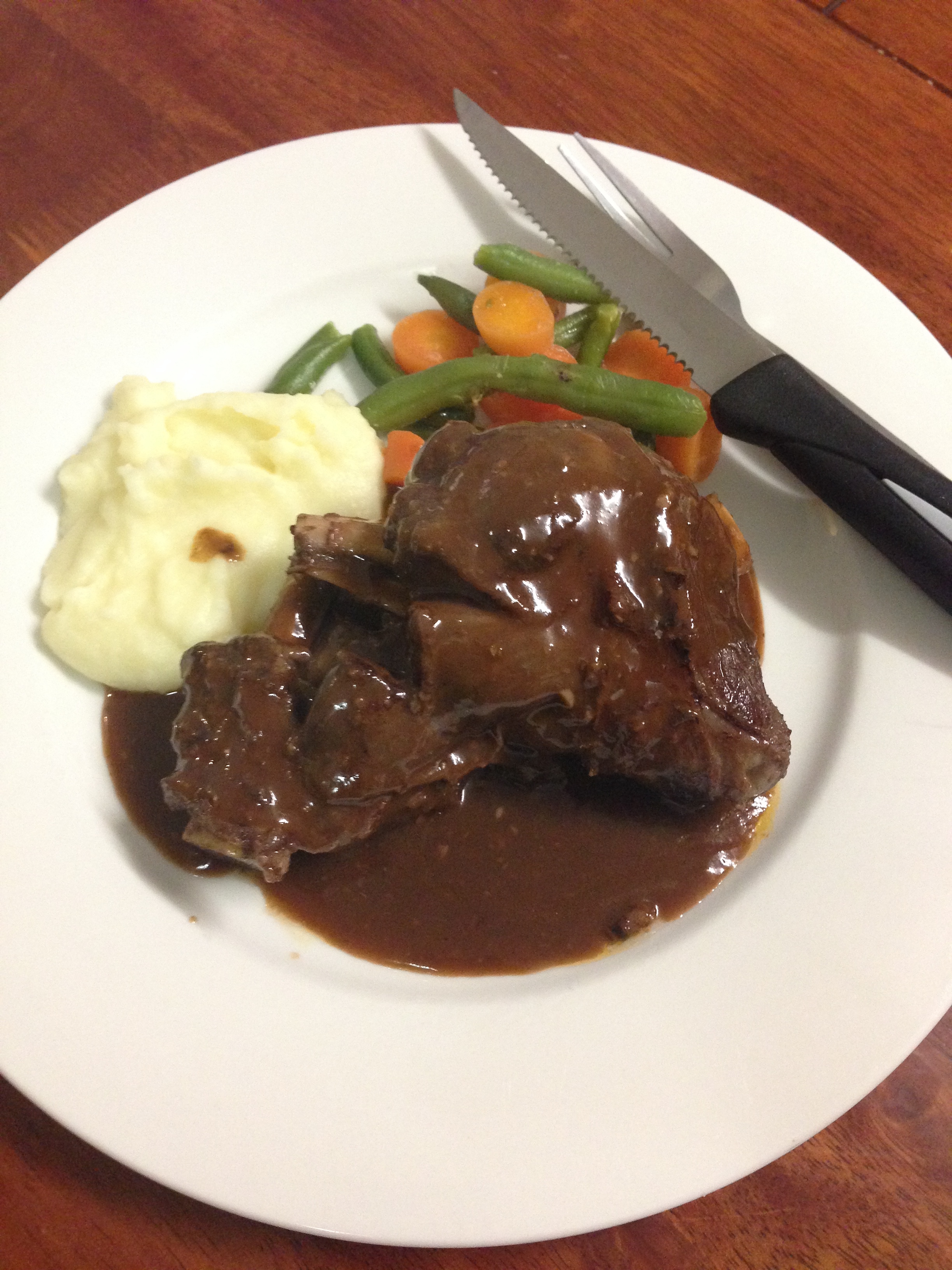 Lamb Shanks
Ingredients
1/4 cup olive oil

4 Lamb shanks

4 cloves garlic

2 tablespoons plain flour

2 tablespoons tomato paste

500 ml red wine

1 cup beef stock
Instructions
Heat oil in fry pan and cook shanks over high heat until browned

Place in slow cooker

Reduce fry pan heat to medium low.

Add garlic and stir, being careful not to allow it to burn.

Add flour and tomato paste and stir for 3 minutes.

Add red wine and simmer for 5 minutes.

Pour sauce on top of shanks and cook on LOW for 8-10 hours.
Note
I thicken the sauce at the end by adding a little cornflour in about the last hour.

Best serves with potato mash.

I use my 3.5l slow cooker for this but it can be a bit small to fit the shanks in comfortably depending on how big they are so i think a 5.5l would be better.

Also if you don't want the red wine to be as strong you can swap the beef stock and red wine amounts around for a subtler flavour.