Submitted by Felicity Barnett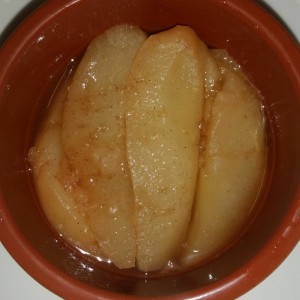 Vanilla Cinnamon Pears
Ingredients
4 Pears, peeled, cored and quartered

1/4 cup Water

1 tspn Vanilla

1/2 tspn Cinnamon
Instructions
Place pears in slow cooker bowl with water, vanilla and cinnamon.

Cook for 2hrs on high until tender.

Serve with syrup.
Notes
As a dessert serve with syrup and yoghurt, sorbet or icecream.

Can also be served for breakfast with yoghurt or cereal.

Pears will keep for 3-4 days in fridge in a firmly sealed container.