Submitted by Denise Roberts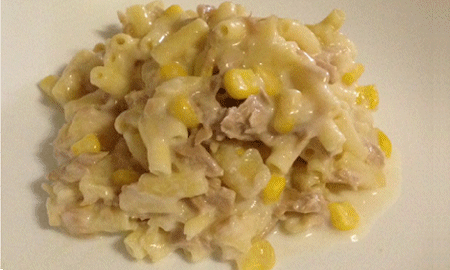 Tuna, Mac & Cheese
Ingredients
250g Macaroni Pasta (Uncooked)

1/4 Cup Plain Flour

1 Garlic Clove (Crushed)

4 Cups Reduced-fat Milk

425g Can Tuna (in springwater, drained & flaked)

1 Cup Frozen Peas or Corn

1 1/2 Cups Low-fat Cheddar Cheese (Grated)
Instructions
Combine milk, garlic and flour.

Add macaroni, peas or corn and milk mix to the slow cooker and cook on low for 1 hr. (Stir occasionally)

After 1 hr add tuna and 1 cup of cheese. Combine.

Sprinkle remaining cheese over the top and continue to cook for 1 more hour.

Serve and enjoy!
Tips
Replace tuna with diced bacon.

Add diced celery instead of peas or corn.