Submitted by KERRY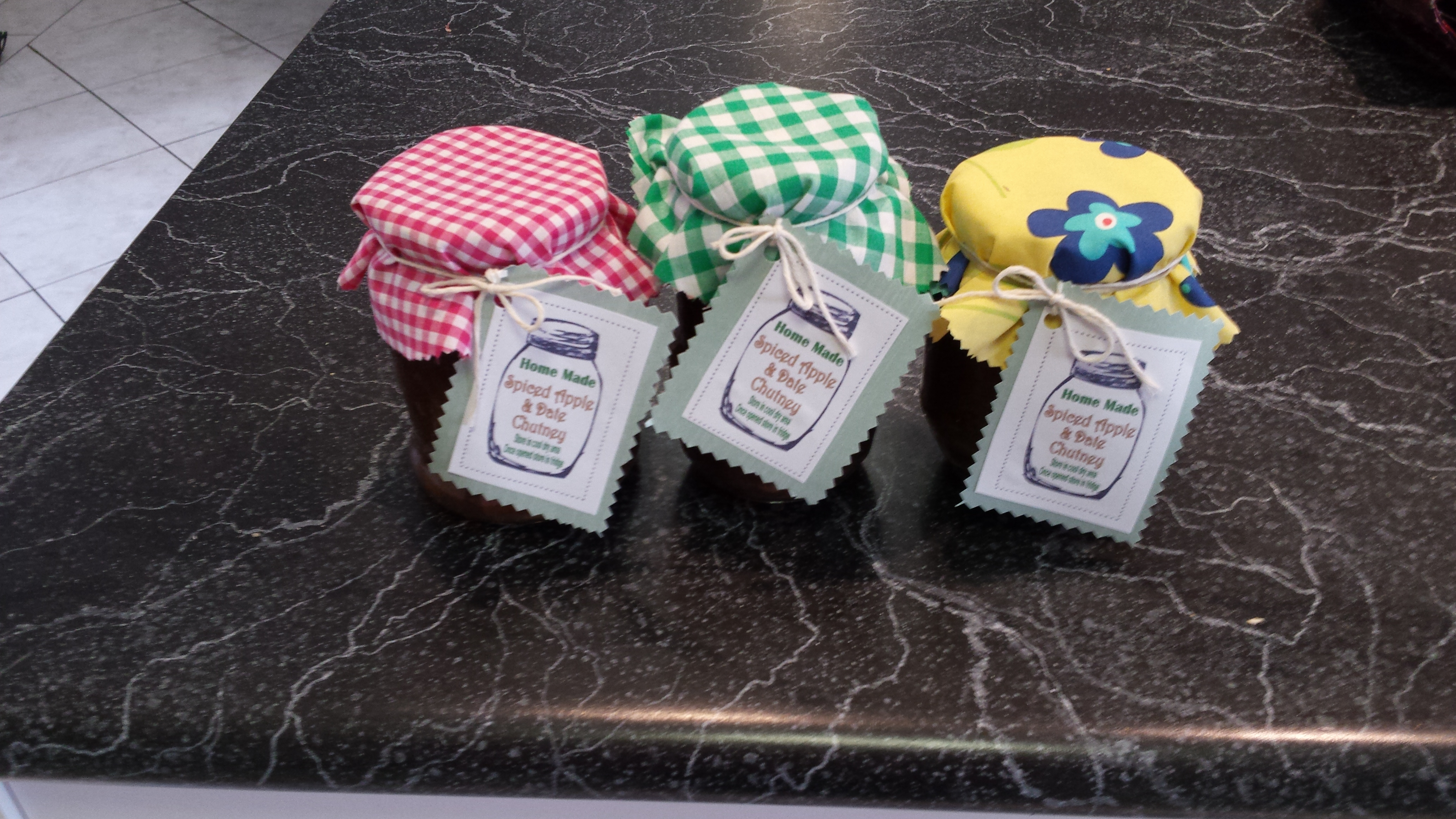 Spiced Apple and Date Chutney
Ingredients
Ingredients:

8 large Granny Smith Apples, peeled and cored

3 large brown onions, peeled and diced

2 cups of Malt Vinegar

2 fresh Red Chillies chopped finely include seeds if you wish

(can use dried chillies if fresh isn't available - 2 tablespoons)

1 cup of brown sugar ( Can add more if you like it more sweeter)

1.5 cups of Dates Chopped

1.5 cups of Sultanas

4 cloves of Garlic, minced

1 tblsp ground ginger

1 tblsp ground turmeric

1 tsp mixed spice

1 tsp all spice
Instructions
Place all ingredients into slow cooker and cook for 4 hours on low or 2 hours on high stirring occasionally until the mixture becomes a chutney consistency.

If after the time you feel the mixture isn't thick enough, make a runny paste of water and cornflour and stir through for 10 minutes.

Ladle hot mixture into sterilised jars and label when cool.

Store in cool, dry place but once opened store in fridge.

This chutney was a huge hit at our local school fete. Great for a Christmas Gift, Goes well with hot or cold meats, cheeseboard, Ploughmans lunch or a curry.