Submitted by Paulene Christie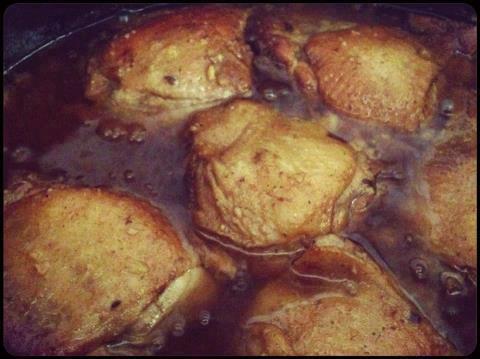 Slow Cooker Oriental Honey Soy Chicken
Ingredients
8 Chicken pieces skinless or with skin (you could also use a whole chicken)

1/2 cup chicken stock

1/3 cup soy sauce

1/4 cup honey

1 teaspoon Worcestershire sauce

2 teaspoons balsamic vinegar

2 teaspoons lemon juice

1 teaspoon sesame oil

1 tablespoons minced garlic

Cornflour to thicken
Instructions
Lightly spray slow cooker insert bowl with cooking oil spray

Pat chicken dry and place inside the slow cooker.

In a bowl, stir together all the other ingredients.

Pour mixture over chicken, and cover.

Cook chicken on low for 6 hrs if pieces, up to 8 hours if whole chicken or until cooked (slow cookers vary)

Prior to serving I skim any excess oil and then thicken the liquid with cornflour paste for a sauce.