Submitted by Sinead Culling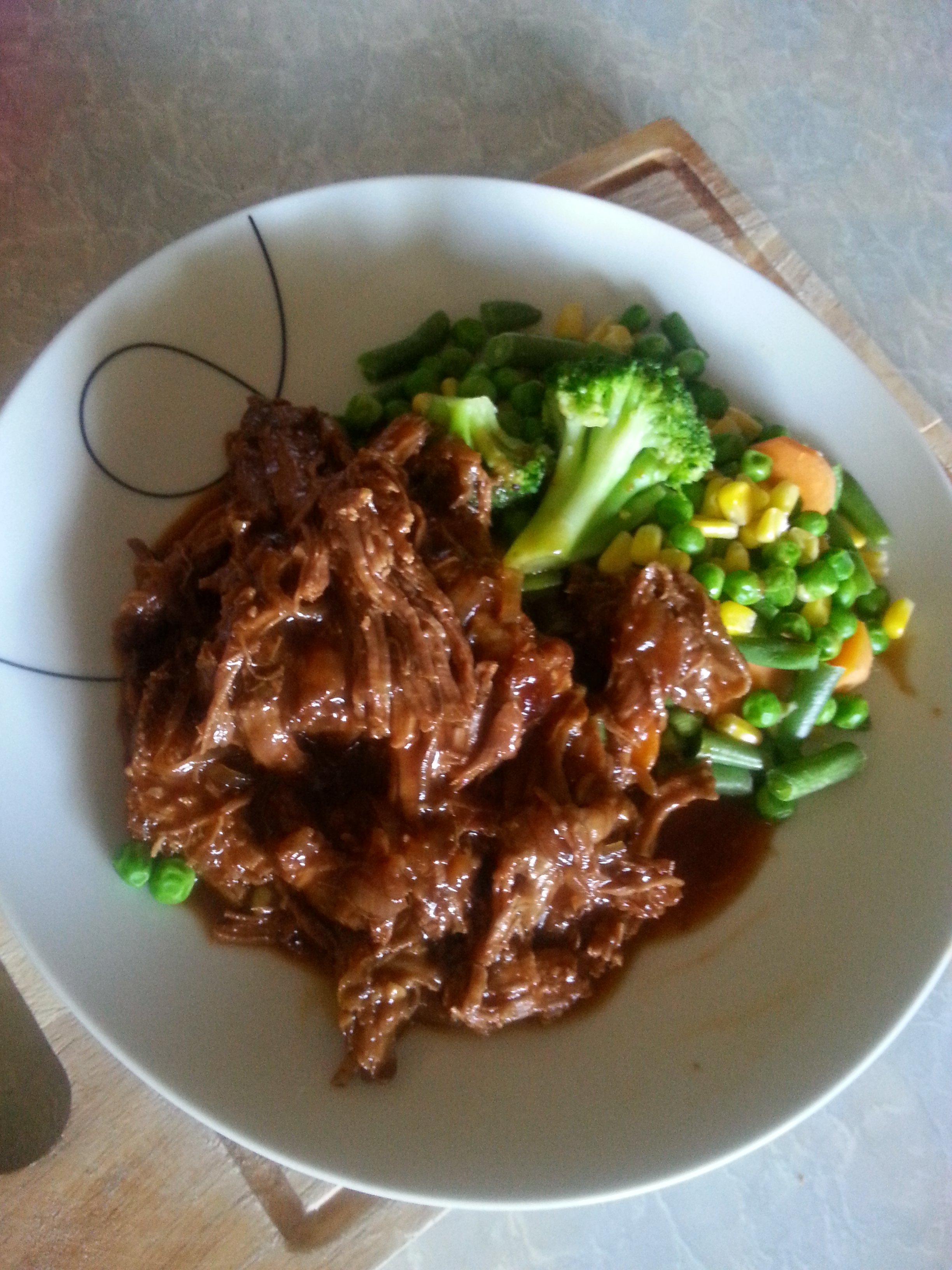 Simple Smokey BBQ Beef
Ingredients
1kg beef roast, netting removed (if included)

1 onion, sliced

1-2tsp minced garlic

Sauce Mixture:

1cup Smokey BBQ Sauce

1/2cup Tomato Sauce

Optional: 1/2-1cup water
Instructions
Remove roast from packaging & netting, lightly brown in frying pan(optional)

Place the roast in slow cooker and add onion, garlic and sauce mixture. Add water(optional)

Cook on high for 8hours or Low for 10+hours.

Closer to serving pull meat apart with two forks and stir through the sauce to thoroughly coat meat. Serve with vegetables or to your liking.

Note: I added some water to help maintain moisture as the sauce was beginning to thicken and crust up around the sides, when adding additional water bare in mind that juices from meat and condensation also add moisture to the dish. To much water will thin sauce out and it will be more a dew than sauce.