Submitted by Edward Franchuk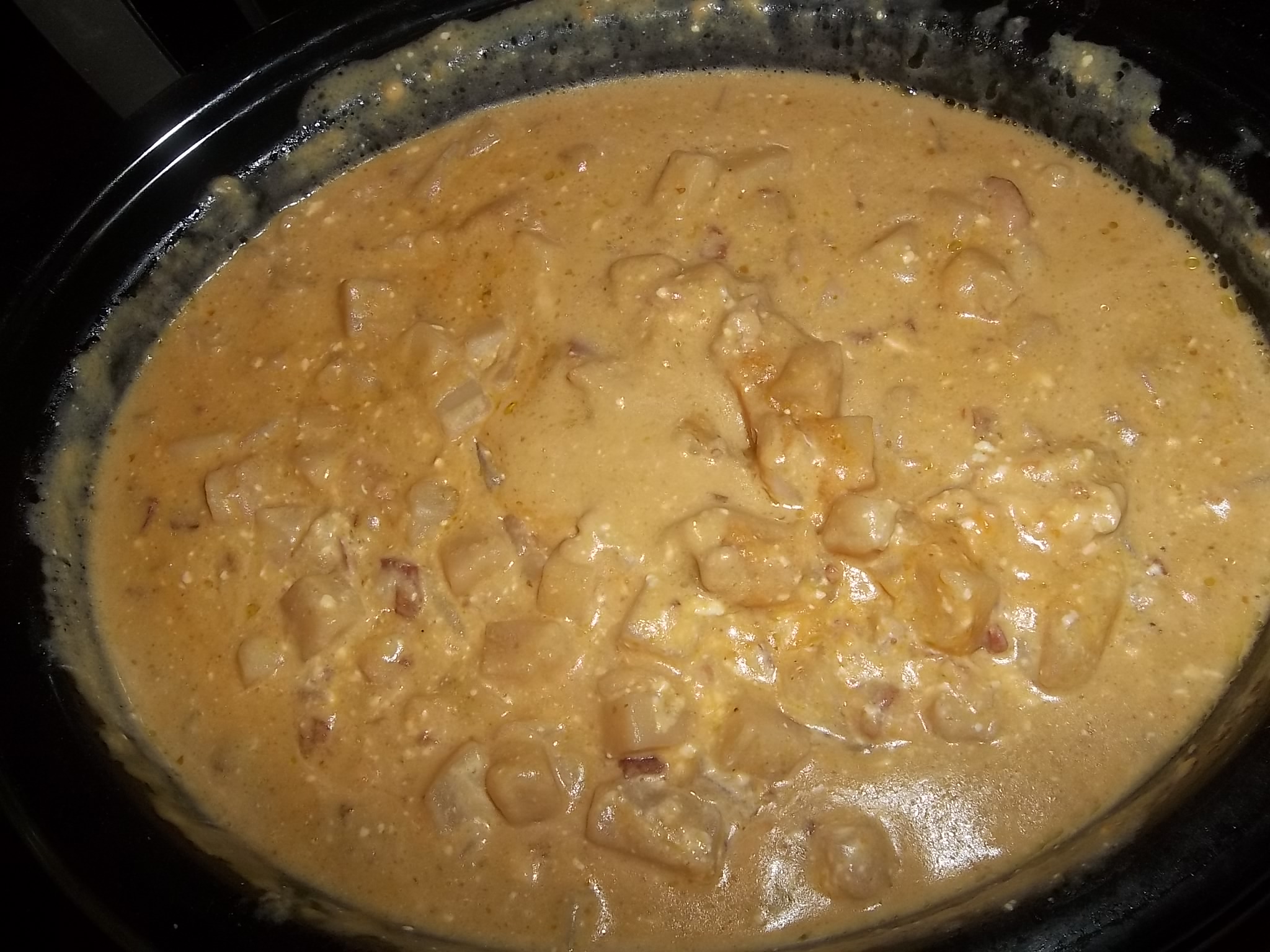 Potato and Cheddar Soup
Ingredients
1.5 cups or so pureed pumpkin--optional

I bag frozen hash-brown potatoes

1 box low-sodium chicken broth (or beef or vegetable)

1 can low-sodium condensed cream of chicken soup

1 package light cream cheese

1 packet (3 oz) bacon bits

1 cup shredded old cheddar
Instructions
Add to the slow cooker in the order listed (but it's not that important), giving it a good stir to integrate everything about half-way through. No tea towel.

I found a plastic margarine tub full of pureed pumpkin in the freezer, and I threw that in before everything else. Can't taste the pumpkin, but I imagine it made it a lot thicker and contributed substantially to the colour.

Cook for 8hrs on low

Love this recipe: even the measuring is all done for you! And it tastes like wow!