Submitted by Samantha Currie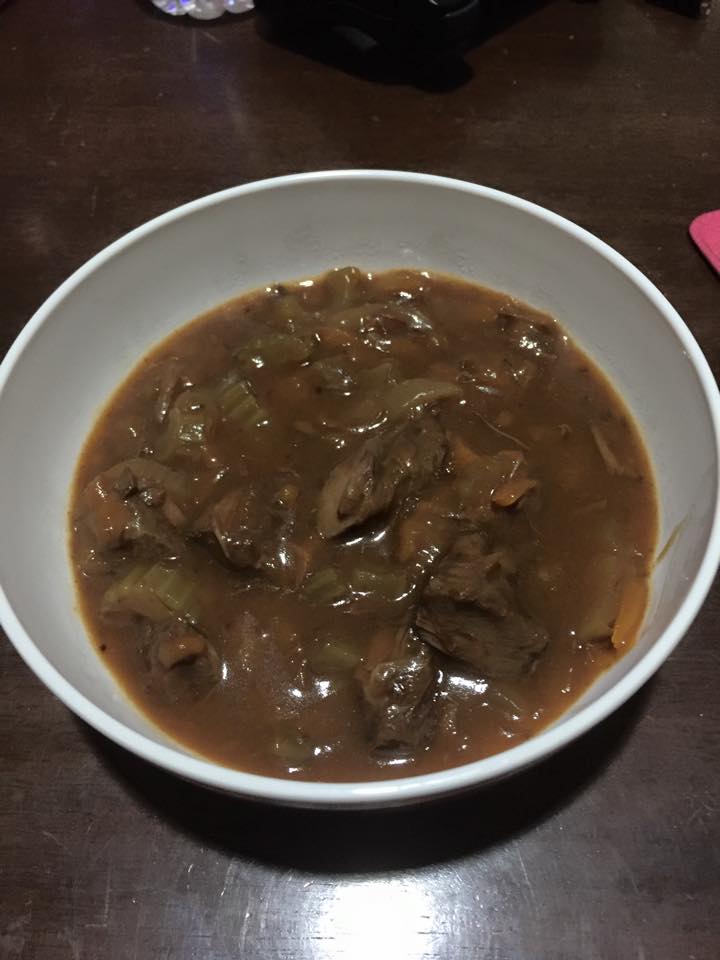 Plum Style Beef Casserole
Ingredients
1.5kg blade steak, diced

1/2 cup Flour

salt and pepper to taste

3 tablespoons oil

2 Medium onions, sliced into rings

1 large carrot, grated

2 sticks celery

1/3 cup Worcestershire Sauce

3/4 cup plum sauce or plum jam

3/4 cup tomato sauce

Parsley to garnish

1-2 teaspoons corn flour to thicken
Instructions
1. Coat beef with flour

2. Heat oil in frying pan over a medium flame and brown meat for 5-7 minutes.

3. Remove beef and add onion and saut

4. Combine all ingredients in slow cooker and cook for 6 hours and 30 minutes

5. Add corn flour to thicken if necessary

6. Garnish with parsley and serve with mashed sweet potato

*I prefer to add all the ingredients without browning the meat.