Submitted by Cheryl Barrett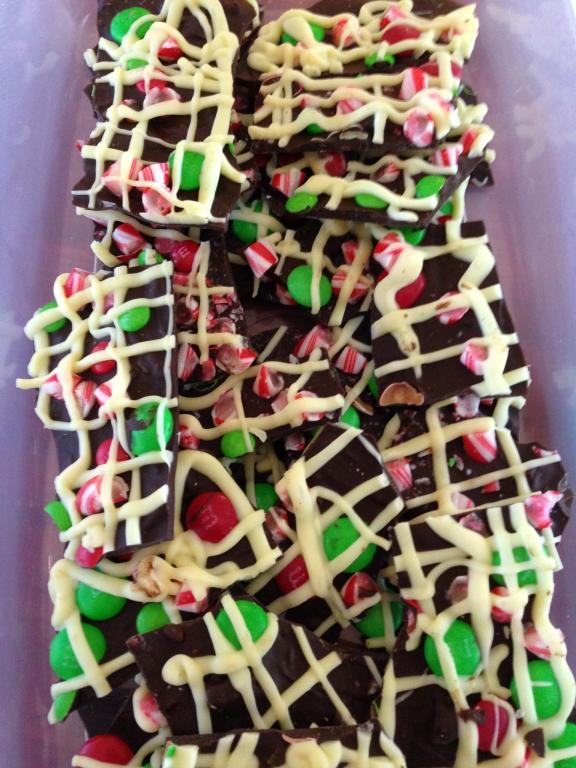 Peppermint Christmas Bark
Ingredients
Peppermint Christmas Bark

- 200g dark chocolate, chopped

- 35g peppermint crisp bar, chopped

- 2 large candy canes, chopped

- 1/4 cup m&m's (regular and mini in red &green)

- 75g white chocolate, melted
Instructions
Peppermint Christmas Bark

1. Line a large baking tray with baking paper.

2. Turn sc to high, and put 1-2 cups water in. Sit a heat proof bowl/jug in it containing dark chocolate. Stir until melted and smooth. Approx 30mins

3. Fold in peppermint crisp pieces and pour evenly over tray, tilting slightly, to create a thin even layer.

4. Sprinkle the chopped candy cane pieces and m&m's evenly over the top and allow to set at room temperature.

5. Repeat step 2 with white chocolate. When melted, pour into a glad snap-lock bag, push into one corner and snip the corner tip off. Drizzle over set chocolate in a cross cross pattern. Allow to set completely before breaking into pieces.