Submitted by Sam Steele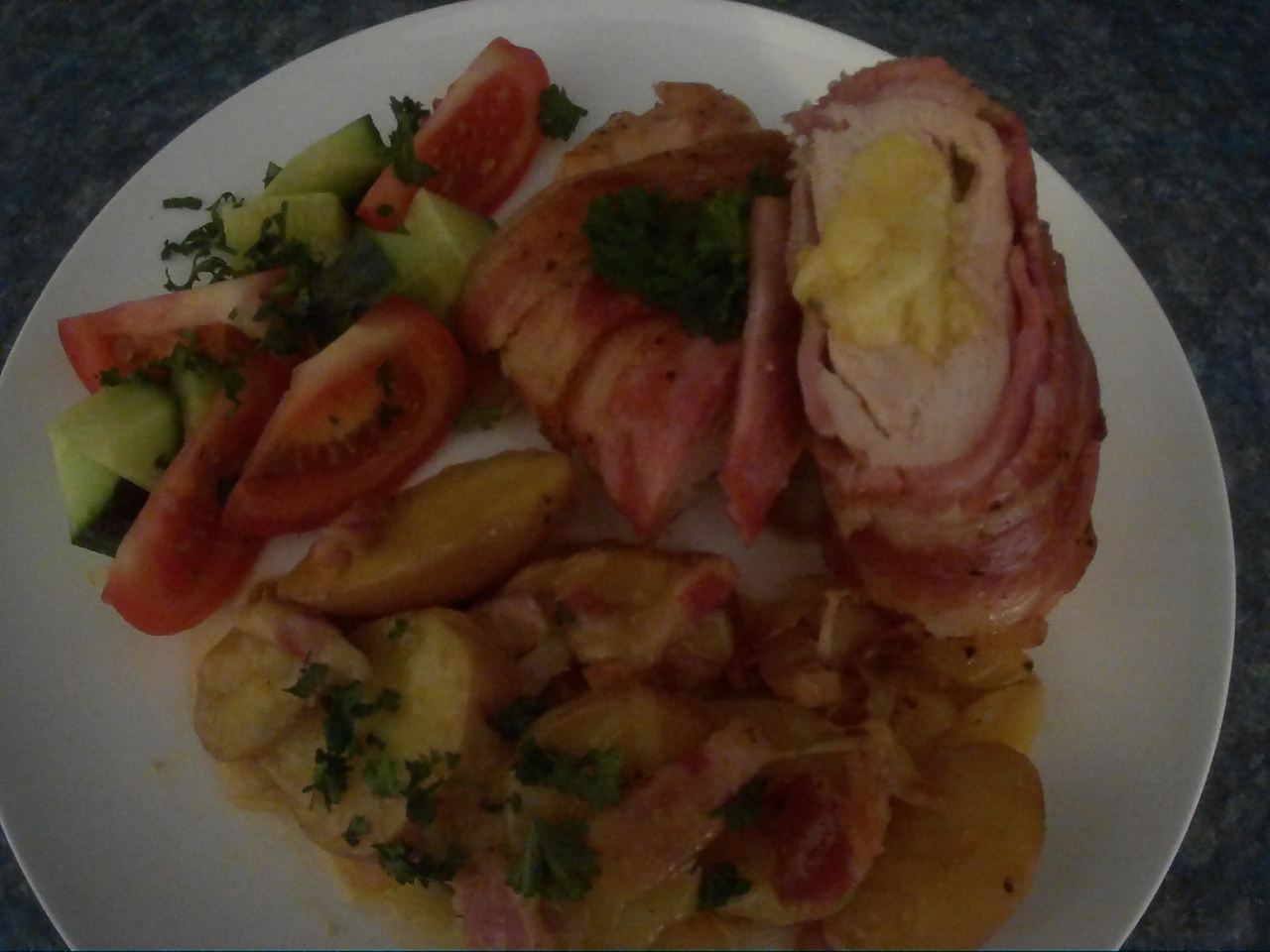 Chicken Surprise
Ingredients
6 small washed potatoes

5 bacon rashers

2 half chicken breasts

1 tbs garlic butter

2 slices of brie

1/2 cup of grated cheese

salt and pepper to taste
Instructions
Thinly slice potatoes and one bacon rasher and layer on bottom of SC.

Season with salt and pepper.

Cut a slit in each breast portion and put in a piece of brie and half of the garlic butter.

Wrap each piece in 2 rashers of bacon to cover all of breast and secure with tooth picks.

Place on top of potatoes.

Cook on high for 1 hour and then low for 2 hours.

Remove breasts and place under grill to crisp up and add grated cheese to the top of the potatoes(lid off) For about 10-15 minutes.