Submitted by camielle dean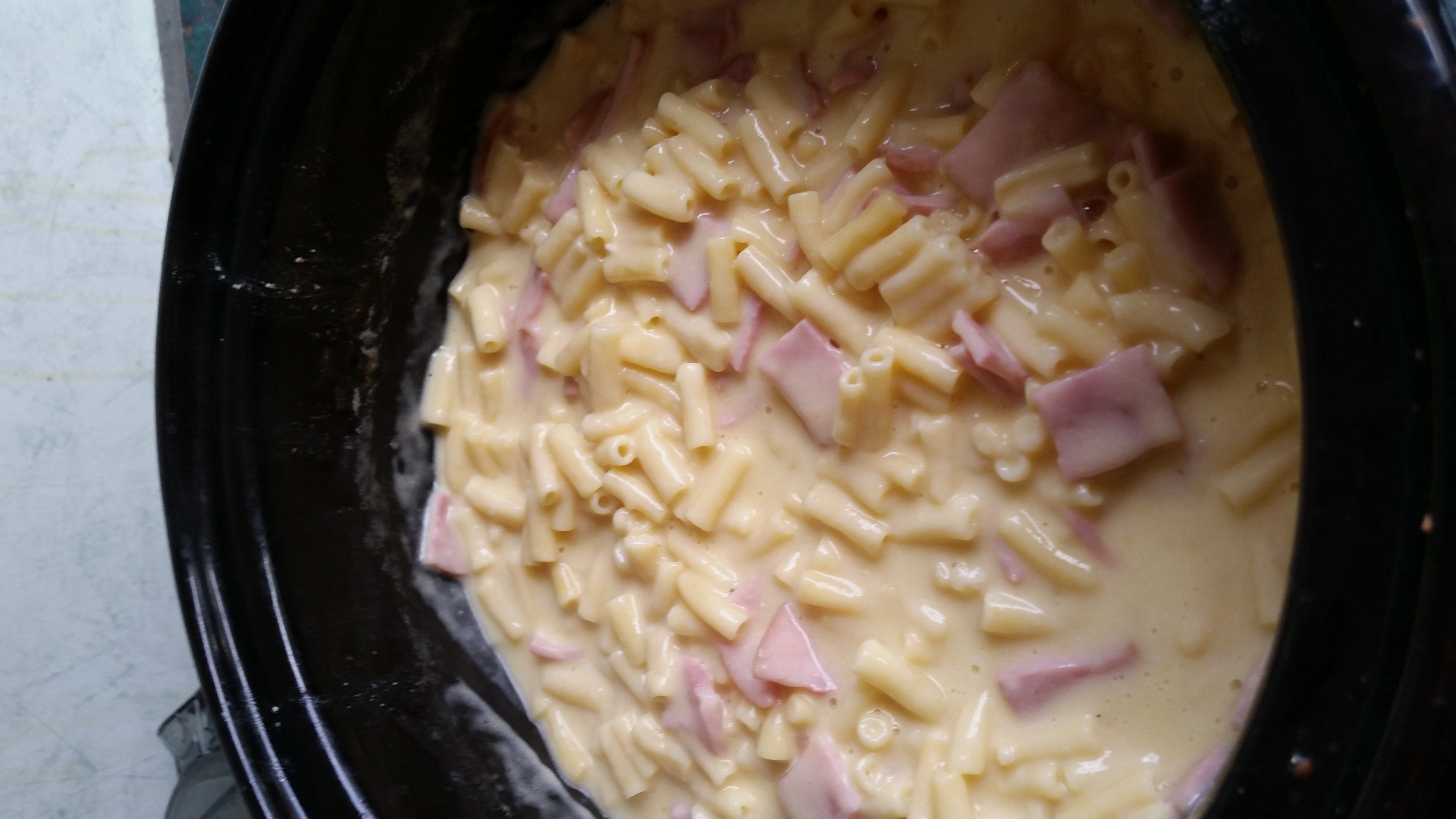 Mac 'n' cheese
Ingredients
150g melted butter

500g (one packet) uncooked macaroni

500g grated cheese

125g cream cheese

8 cups of liquid (I used 4c hot milk 4c boiled water)

3 heaped tablespoons of plain flour

2 table spoons of bacon stock (or beef or chicken)

6 slices of bacon, cubed

**optional 1 cubed small onion
Instructions
Preheat cooker on high while heating milk and boiling water

Boil water and heat milk put aside

Add pasta and melted butter and mix very well

Add dry items

Add wet items

Stir through properly

Keep on high, 1.5 - 2hrs, no tea towel and lid on.

Stir every half hr or when you remember.

Keep an eye on the pasta do not over cook.

**you may brown bacon if you wish.