Submitted by Emilia Perito ( fb account under Milz Perri)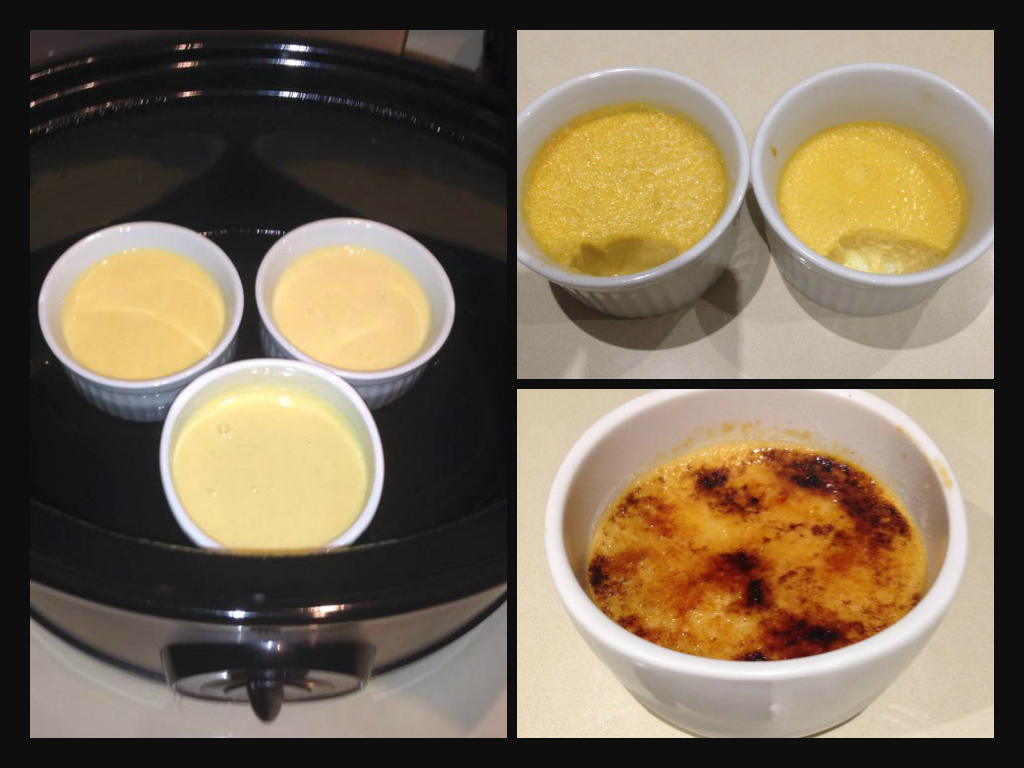 Creme Brulee
Ingredients
600mls of thickened cream

6 egg yolks

1-2 tablespoons of castor sugar

1-2 tablespoons of vanilla bean paste or 1-2 vanilla bean pods

Extra castor sugar to add ontop once cooked.
Instructions
Put kettle on and boil water. Once boiled add enough water in the slow cooker about an inch to cover the ramekins.

Turns on slow cooker to low while preparing the Brulee.

In a saucepan add the cream and vanilla bean paste ( if using pods then scrape out the vanilla and add to pot and also add the beans) . Cook on medium heat and bring to a boil. ( make sure not to over boil, just until u start to see it bubble)

In a bowl add the yolks and sugar and whisk together with a balloon whisk until sugar dissolves and nice and creamy.

Slowly and gradually add cream mixture to the yolks and continue to whisk while slowly adding ( make sure it's done a bit at a time and whisking while adding to stop the eggs from scrambling)

Grab a sieve and add cream mixture through the sieve into the ramekins.

Then place the ramekins into the water bath of the slow cooker.

Cook for 2 hours on low.

Once done check that the sides are set but still wobbly in the centre

Take out of slow cooker an allow to cool for 5 minutes then place into fridge to set for minimum 2-4 hours.

Once ready to serve add extra castor sugar ontop and using a blow torch use to caramelise the sugar.