Submitted by Larell Adney Strickland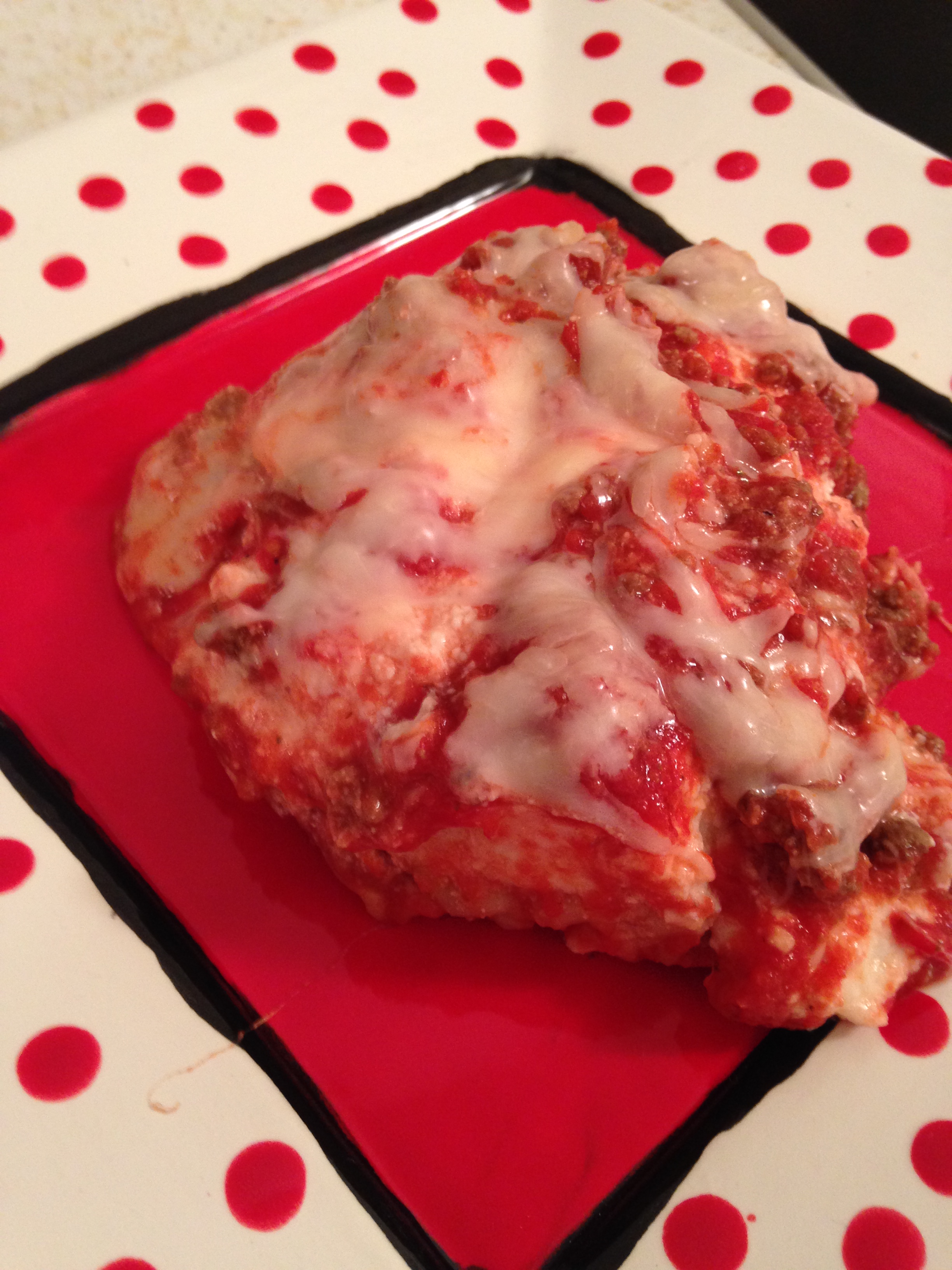 Lasagna (Weight Watcher friendly)
Ingredients
1 pound 95% lean ground beef (I precooked mine)

1 clove garlic, minced

28 oz. canned crushed tomatoes

15 oz. canned tomato sauce

1 tsp. salt

1 tsp. onion powder

2 tsp. italian seasoning

1 cup part-skim ricotta cheese

1 1/2 cups shredded part-skim mozzarella cheese, divided

6 items uncooked lasagna noodles (pasta) (6 long pieces)

1/2 cup shredded Parmesan cheese
Instructions
Combine cooked hamburger with garlic, crushed tomatoes, tomato sauce, salt, onion powder, and italian seasoning in a bowl.

In separate bowl, combine ricotta cheese and 1 cup of mozzarella cheese.

Spoon 1/3 of meat sauce into slow cooker, add 3 of the lasagna noodles (pasta) and top with 1/2 of ricotta cheese mixture. Repeat with another layer of 1/3 meat, remaining lasagna noodles, remaining cheese and finish with the remaining 1/3 of beef mixture.

Cover (no tea towel required) and cook on low for 4-6 hours. Remove cover, turn off heat and top with remaining 1/2 cup of mozzarella and the 1/2 cup of Parmesan cheese.

Serves 6 for a Points Plus (Pro Points) of 10 PP / serving.

This will fit into a 4-quart (4L) slow cooker or you can double the recipe as I did and it fit nicely in my 6-quart (6L) slow cooker.