Submitted by Alecia Templeton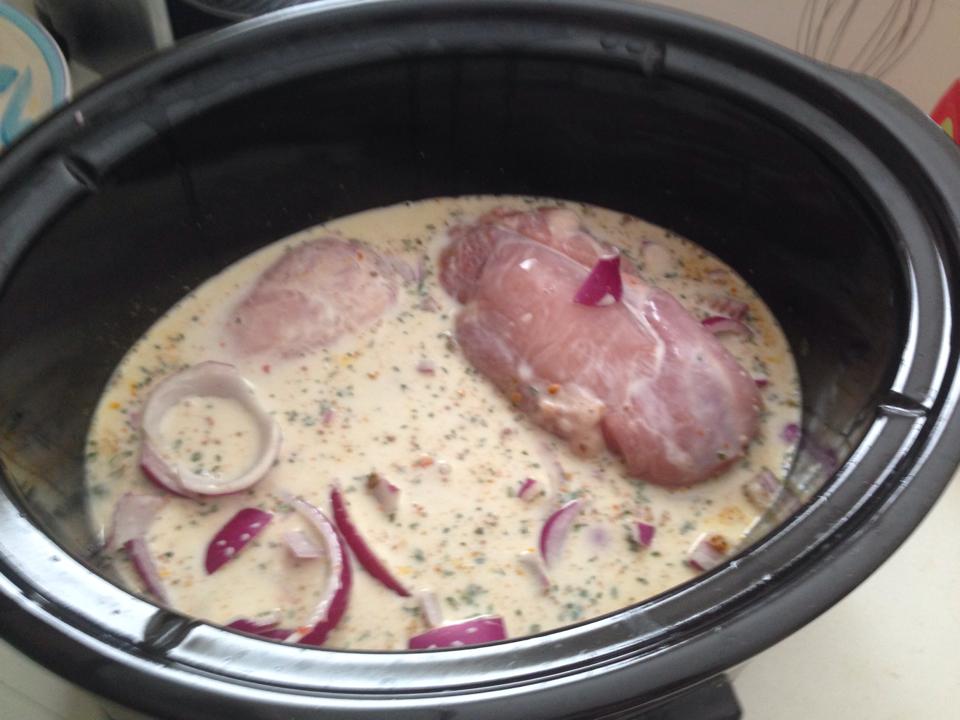 Coconut Green Curry
Ingredients
1kg Chicken Breast

Juice of 1 lime

4 cloves garlic minced

1sp of chilli paste

1 teaspoon ground ginger

1 teaspoon turmeric

2 teaspoons ground coriander

1 teaspoon ground cumin

2 medium onions (sliced)

2 cans coconut milk

100 mls coconut cream

1 teaspoon garam masala

1 pinch of salt (to taste)

1 handful fresh coriander (chopped to serve)
Instructions
1. Add Sliced onions to the bottom of the slow cooker

2. Place chicken breasts on top of the onions.

3. Add spices, chilli and garlic to slow cooker.

4. Add both cans of coconut milk to the slow cooker - cook for 6 - 8 hrs low

5. 1 hr before serving stir through the coconut cream.

6. Serve with brown rice and steamed broccoli.