Submitted by Murray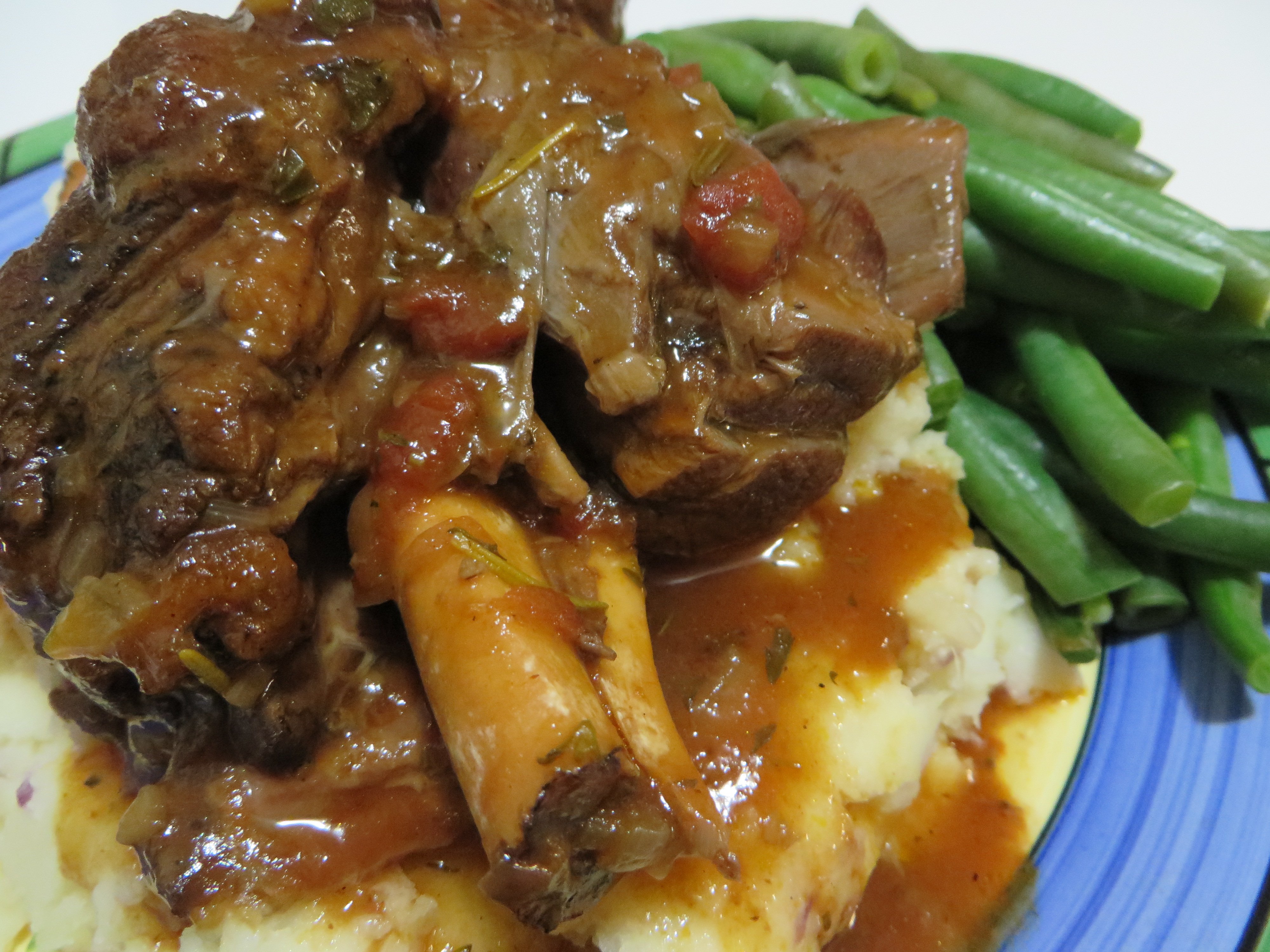 Best ever Lamb Shanks
Ingredients
6 meaty Lamb Shanks

600 - 800g button mushrooms, thinly sliced

4 red onions sliced, sliced

6 – 8 garlic cloves – crushed

4 – 400g tins of tomatoes, chopped

2/3 cup of tomato paste

2/3 cup sundried tomatoes , chopped

1 cup of Masala/Sweet Sherry (any sweet fortified wine will do)

3 - 4 Massell beef stock cubes

2 cups of red wine

4 sprigs rosemary, finely chopped
Instructions
1. Sear lamb shanks in a couple of tablespoons of oil ensure they are well browned Remove from pan and set aside (my Breville SC has a searing pan which makes this nice and easy)

2. Add and cook onions till soft then add the mushrooms, garlic and cook a further 2-3 minutes

3. Add the remaining ingredients, stir and cook a further couple of minutes

4. Place shanks and cooked liquid to your slow cooker. Cover with the lid and cook on low for 8-10 hours or on high for 5-6 hours

**note: After a few hours, I continue to spoon off any excess fat that rises to the top.

this is just so yummy served on a pile of tasty mash of potato and kumara (NZ sweet potato) to mop up all the tasty goodness.