Submitted by Linda Anderson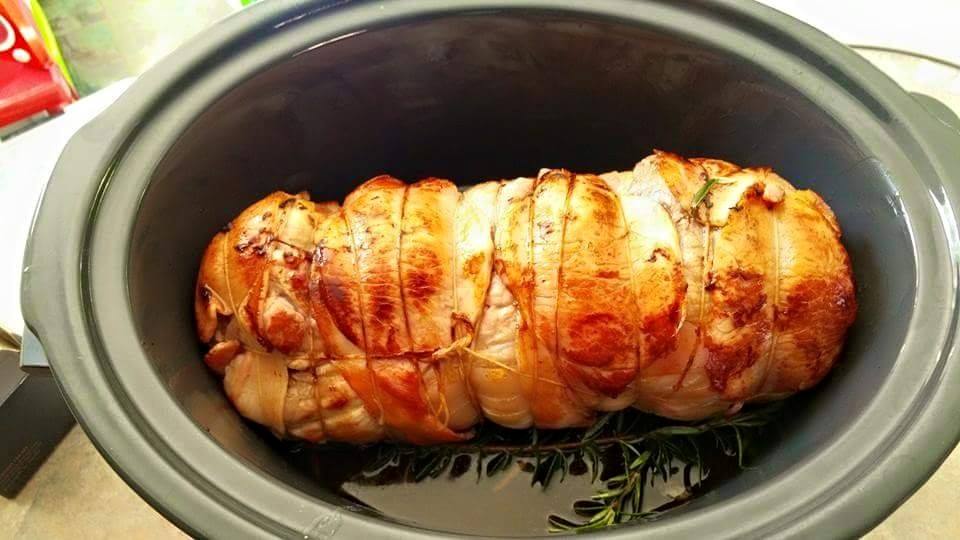 Bacon Wrapped Pork cooked in Maple Syrup
Ingredients
1.5 Kg Pork neck or boneless Roast

400g Bacon

2 Rosemary Sprigs

1 cup Maple Syrup

Oil for frying

Cooking string

1 tablespoon Cornflour

6 potatos and asparagus to serve.
Instructions
Lay down about 6 pieces of cooking string.

Lay some bacon over the top of string.

Then put a pork joint on top and wrap bacon and tie string so its in a roll.

Brown in pan for 5 to 10 mins.

Throw 5 sprigs of rosemary in bottom of slow cooker.

Put in pork. Tip a cup of maple syrup over the top.

Slow cook on low for 8hrs. Take out and rest under foil for 10 minutes before serving. While pork is resting thicken up the sauce with cornflour.

Serve with mashed potato and lemon pepper asparagus.