Submitted by Renee Hedman McCarthy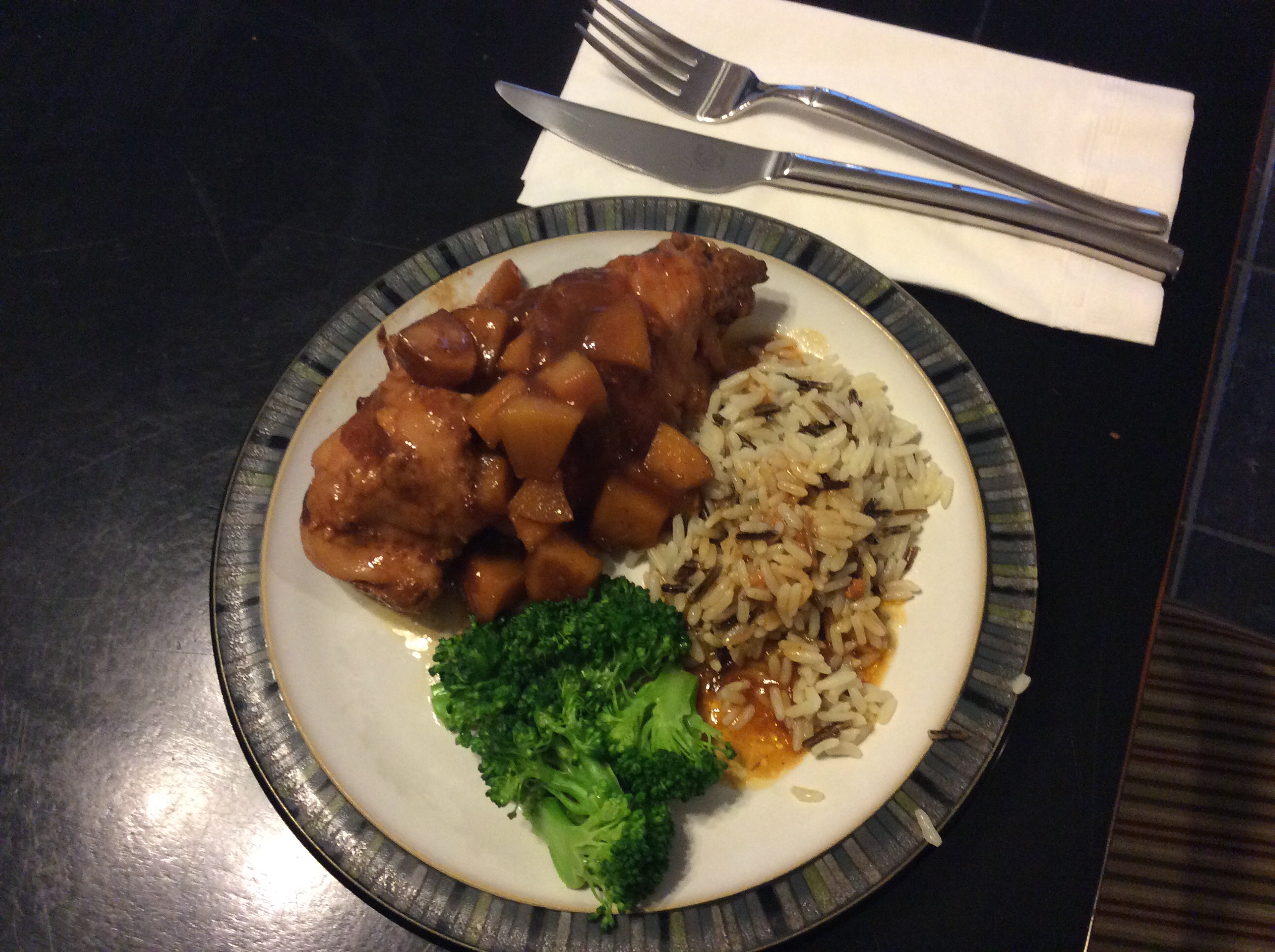 Bacon Wrapped Apple Chicken
Ingredients
4 Boneless skinless Chicken Breasts or 8 boneless skinless chicken thighs

1 Cup BBQ Sauce

1/4 Cup brown sugar

1/8 Cup lemon juice fresh or bottled

5 small apples (used Gala) peeled & chopped

16 slices of bacon, fried till light golden and still flexible
Instructions
In a small bowl combine BBQ sauce, brown sugar, lemon juice and apples.

Wrap each breast or thigh with 2-3 slices of (lightly fried) bacon.

You may want to toothpick bacon in place. Remember to remove toothpicks when serving.

Place in a greased slow cooker.

Pour BBQ/Apple mixture over chicken & cook on low for 6-8 hrs or until chicken is done.

Serve with rice (Long Grain/Wild , Basmati, Jasmine or White Rice) and a vegetable

Scoop BBQ/Apple mixture over chicken and on rice.