Submitted by Peta Dommenz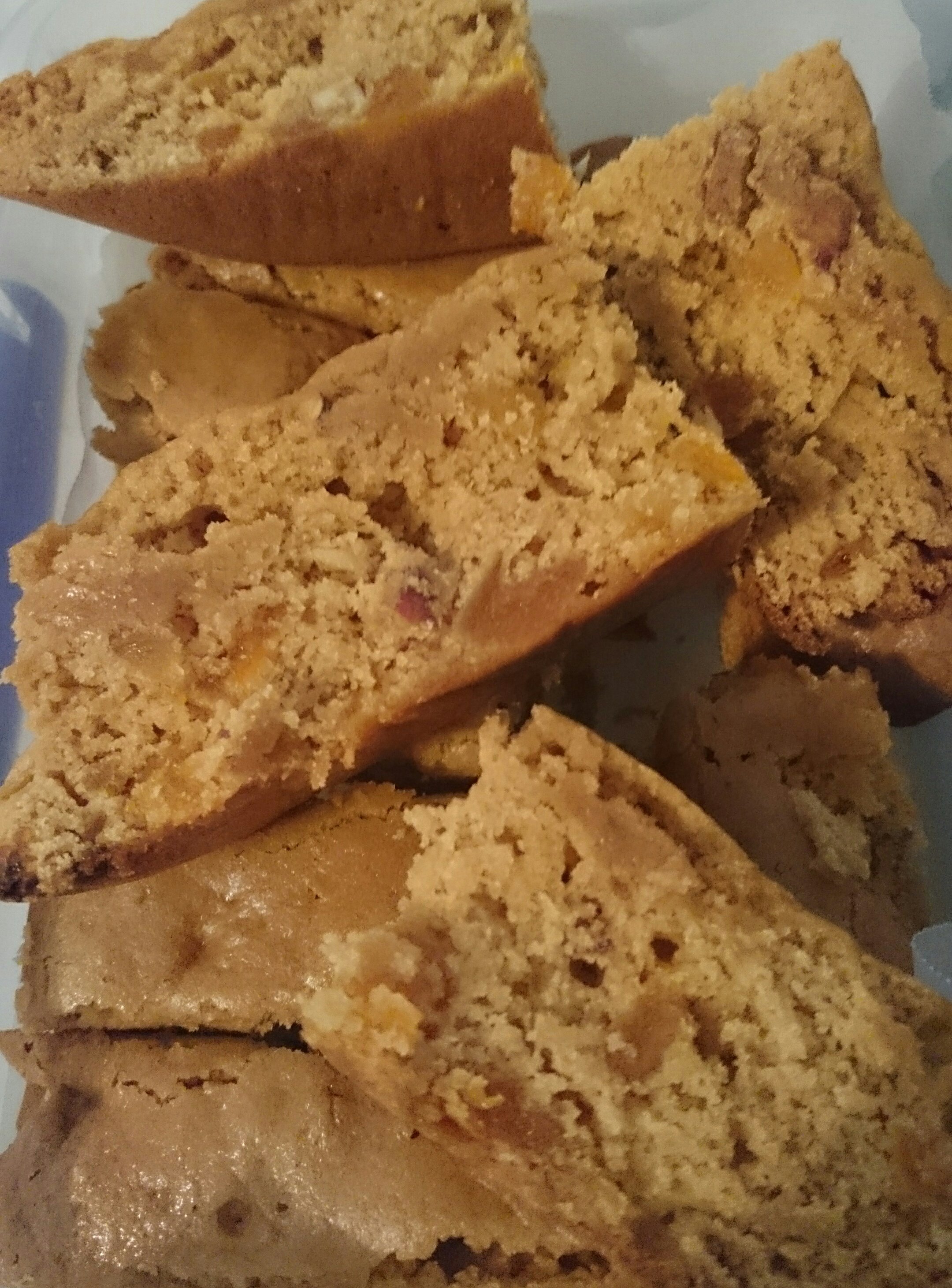 Apricot & Almond Snack Bars
Ingredients
3/4 cup dried apricots, chopped

1/2 cup butter, melted

2 cups plain flour

2 tsp baking powder

2 eggs

1 1/2 cups brown sugar

1 tsp ground cinnamon

1 tsp vanilla

1/4 tsp salt

1/2 cup almonds, chopped (pecans or walnuts would work well also)
Instructions
Pour boiling water over apricots and let sit for 5 mins, then drain and leave to cool.

In a bowl, combine flour, brown sugar, baking powder, salt and cinnamon.

Mix in butter, then eggs and vanilla.

Once all combined, stir in the apricots and almonds.

Pour into a slow cooker lined with baking paper and use a wet hand to smooth it out evenly.

Cook in high for 2 hours, Tea Towel under the lid.