Submitted by Jodie Wood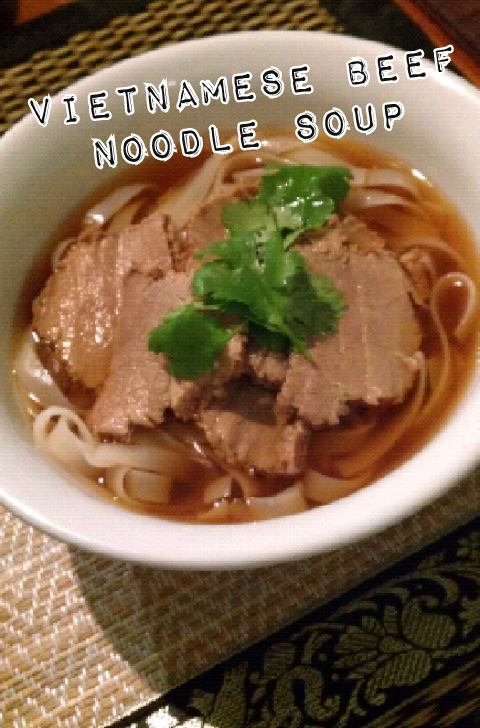 Vietnamese Beef Noodle Soup
Ingredients
1-2kg beef

2L beef stock

2 onions sliced

2 cloves garlic

Thumb size piece of ginger (cut in pieces)

1Tbps each of fish sauce, lime juice & sugar

Spices tied in muslin - 2 star anise, cinnamon stick, 1 nutmeg, couple of cloves
Rice noodles

Bean sprouts

Coriander

Chilli

Squeeze of lemon
Instructions
Remove all fat and sinew from meat.

Place in slow cooker with onions,garlic, ginger and spice pouch and stock.

Cook on high for 4 hours. Remove the spice pouch, garlic & ginger. Slice meat thinly

Soak rice noodles as per packet.

Put in bowl, top with sprouts, sliced meat.

Pour soup over the top.

Garnish with as much coriander & chilli as you want.

Finish with a squeeze of lemon juice.