Submitted by Amy Ashford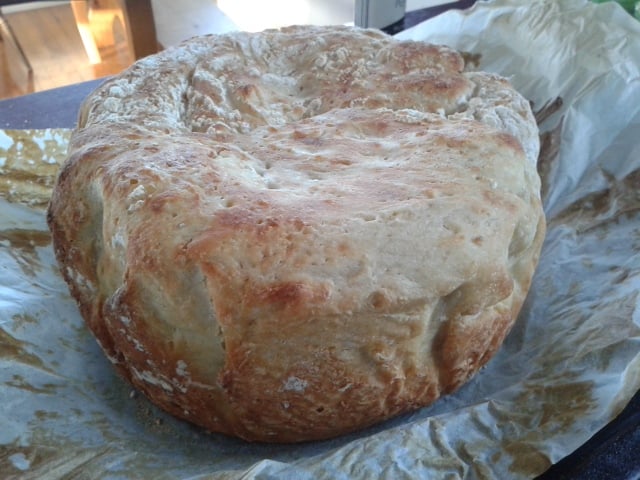 Slow Cooker Bread
Ingredients
3 cups (750ml) warm water

1 tbsp granulated yeast

1 tbsp salt

6 1/2 cups (975g) plain flour
Instructions
Step 1. Place water, yeast and salt in a large container and whisk together. Add in flour and use a large wooden spoon to make sure all ingredients are combined.

Step 2. Cover loosely and leave to rise for 2 hours.

Step 3. Sprinkle flour over the risen dough and turn out onto a sheet of baking paper.

Step 4. Sprinkle top of dough with flour and shape. Lower paper into your slow cooker.

Step 5. Set slow cooker to high and cook for 2 hours. Use Tea Towel - Tea Towel Trick

Step 6. When cooked, remove from slow cooker and place under grill for 6-8 minutes to brown the top.