Submitted by Robyn Clark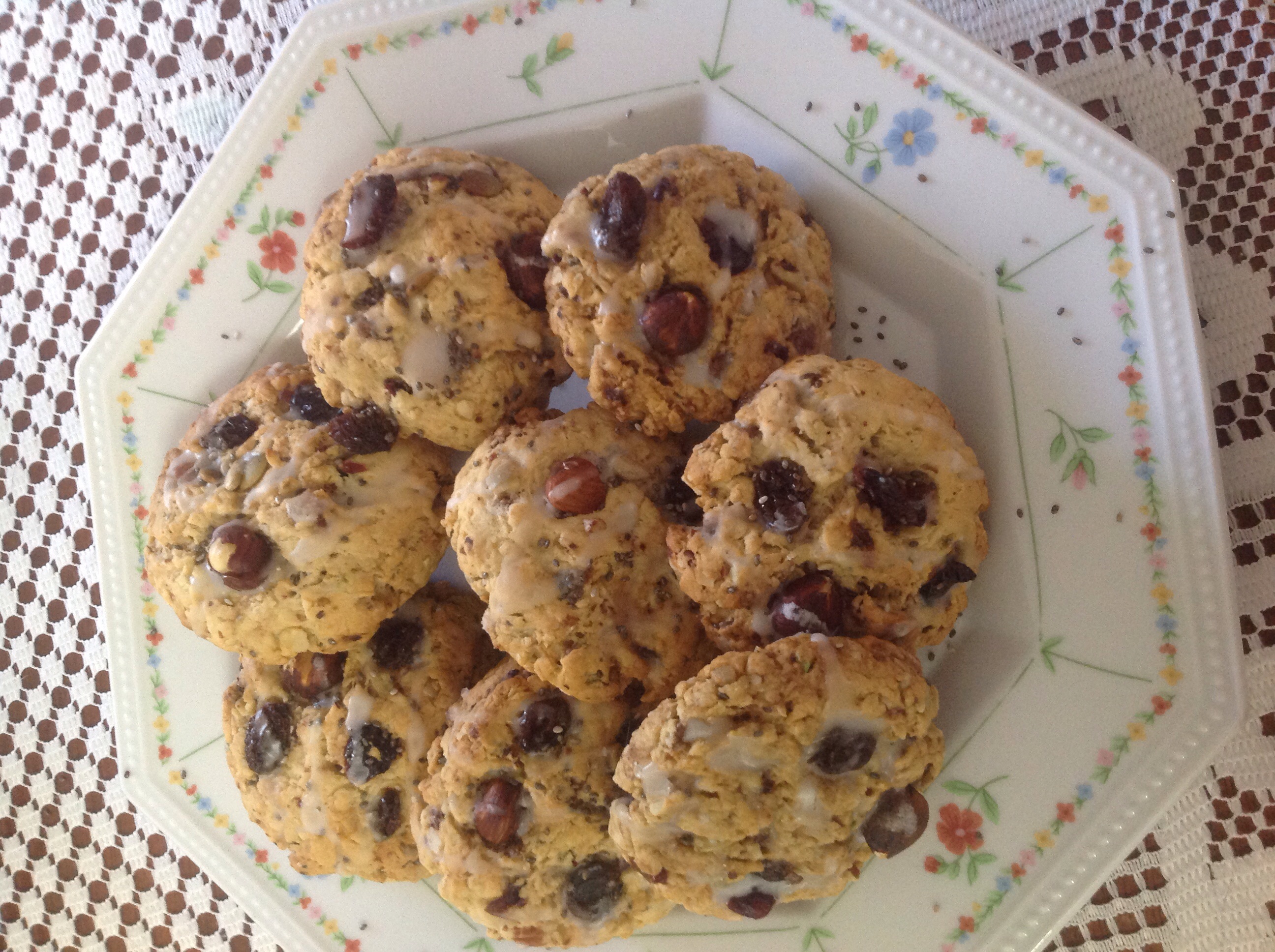 Trail Mix Cookies.
Ingredients
1/2 cup butter

1/4 cup brown sugar

2 teaspoons vanilla

1 large egg

1 1/2 cups SR Flour ( or use SR wholemeal)

1 teaspoon bicarb

1/2 cup rolled oats

1 cup trail mix ( blitzed) , I also added some dark chocolate as my trail mix had no chocolate in it )

Chia seeds and thin icing to decorate .
Instructions
Cream the first 4 ingredients until light and fluffy ( about 4 mins )

Mix in the dry ingredients and roll into 12 even sized balls. Flatten slightly and remove any trail mix lumps to the top of the cookie. ( I also poked some whole bits in the top)

I used 2 SC 's to bake these but you could shape them smaller and push together like a scroll or cook as one large cookie . Cook on high with your SC pre heated about 45 mins ( mine gets hot fast )

Allow cookies to cool and the decorate with icing and chia seeds. # Tip ... I put my icing in a zip lock snack bag, cut the corner and drizzle over the cookies.