Submitted by Cathy Alphin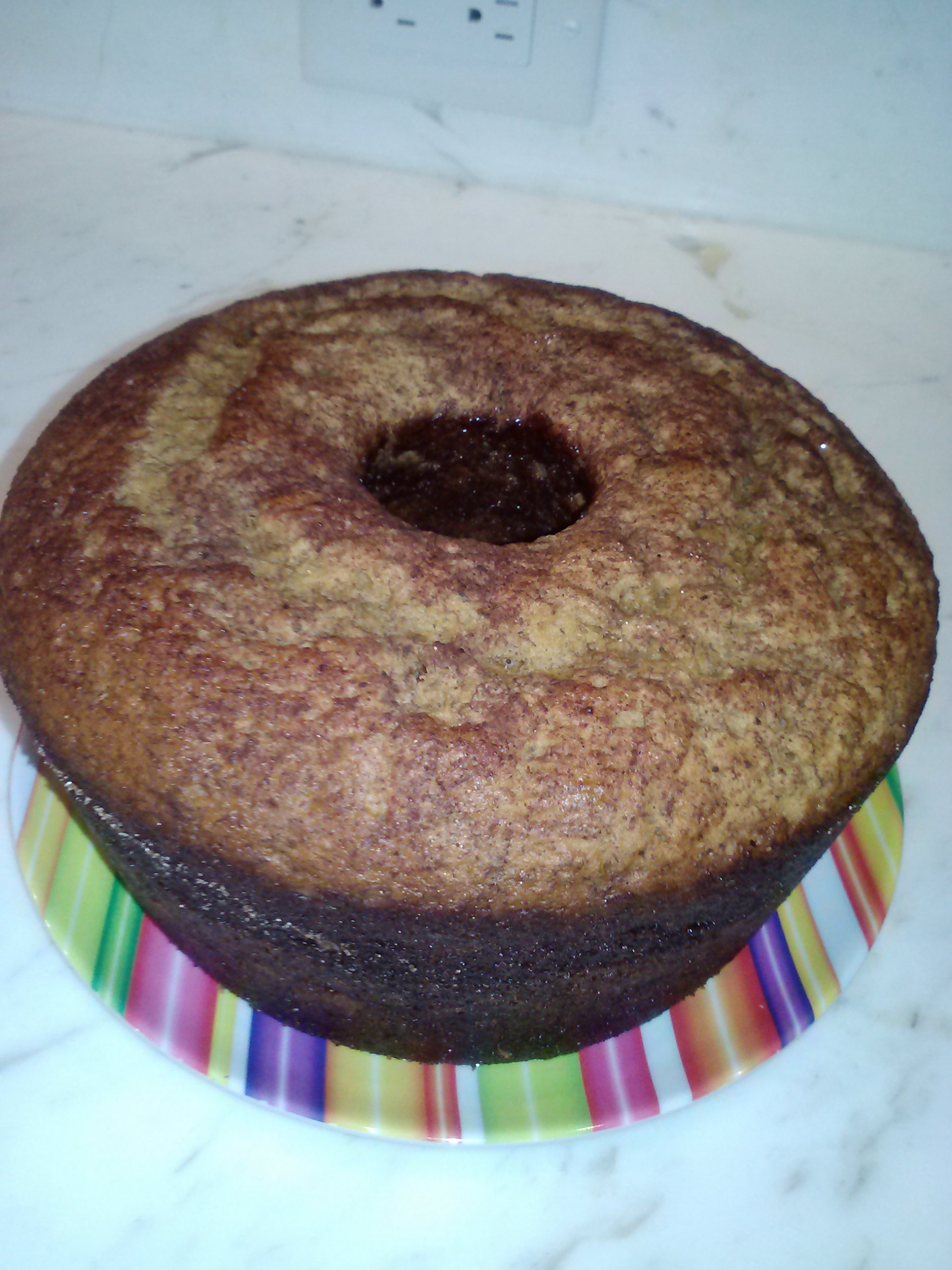 Slow Cooker 4-Ingredient Banana Bread Cake
Ingredients
1 15oz Yellow Cake Mix

2 Ex Lg Eggs, room temperature

4 Very Ripe Large Bananas, peeled and cut in chunks

1 Teaspoon Ground Cinnamon
Equipment
6 Qt Round Slow Cooker

8" (12 Cup) Tube pan or Angle Food Pan

A long handled cooking utensil that fits into the hole in the middle of the cake pan and when flatten toward the cake, allows you to pick up the cake pan making it easy to lower the cake into the hot Slow Cooker, and out again after cooking.
Instructions
Preheat Slow Cooker on high with lid on while making batter.

Grease and flour the cake pan (you can also line it with baking paper)

In a large bowl, use mixer to mash bananas. Add eggs and beat 1 minute to make the eggs lighter.

Add the cinnamon and the cake mix and blend till just mixed.

Pour batter into the prepared cake pan, dust top of cake with cinnamon, and lower it gently into the slow cooker (no rack or water needed). You can either vent the lid by leaving it askew or put a clean towel under the lid (wrap sides of towel up over lid to prevent scorching the towel).

Bake for 2 hours on high. Use a cake tester inserted into the middle of the cake to see if it is done. If so, leave lid off, unplug the slow cooker and leave cake in for 30 minutes more to dry out some. Remove from slow cooker and allow cake to cool for 10-15 minutes before running a knife around the edges of the pan to loosen cake. Invert onto a cake rack to cool.

Serve plain as banana bread or iced as a cake.