Submitted by Simon Christie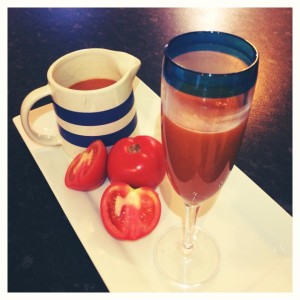 Tasty Tomato Juice
Ingredients
1 kg fresh, ripe tomatoes

30g celery, sliced

1 tsp salt

1 tsp black pepper

1/8 tsp Tabasco sauce

1 tsp brown sugar
Instructions
Halve tomatoes and add to slow cooker with remaining ingredients.

Cook on HIGH for 3hrs

Remove from slow cooker and process in food processor until smooth

Return to slow cooker and cook for a further 1hr on HIGH

Return to food processor for 2mins more

Remove fromfood processor and pour through fine sieve to remove any solids.

Refrigerate the strained liquid.

Serve ice cold!

Tomato Juice has LOTS of health benefits!