Submitted by Jan M V Bexfield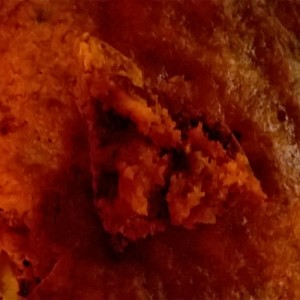 Syrup, Sultana Banana Cake
Ingredients
5 good sized bananas,

1 x tin of Condensed Milk,

half a squeeze bottle of Golden Syrup

1 cup of Sultanas,

3 cups of SR flour ( to accommodate the extra liquid)
Instructions
Greaseproof Paper around Crock Pot for lining, also makes it a lot easier to lift the cake out of the cooker!

Mash up the Bananas, add the Condensed Milk, Sultanas, syrup and SR Flour, mix it all in so well blended,

Mixture will be of a sponge consistency, but will pour easily into the crock pot..

Mine took 3.5 hours on high using my 3.5 litre crockpot, I was prepared for needing extra cooking time because of the syrup in it, and what a difference the syrup makes.