Easy Coca-Cola Silverside
Submitted by Adam Haevecker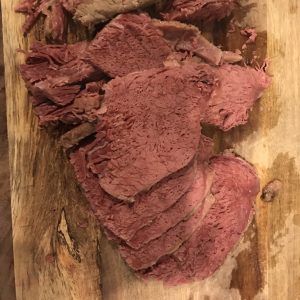 Super Tender Coca-Cola Silverside
Easy Coca-Cola Silverside
Ingredients
1 Piece of Silverside/Corned Beef (and any size you wish)

3 cans of 375ml Coca-Cola
Instructions
Rinse Silverside/Corned Beef

Place Silverside/Corned Beef in slow cooker

Pour over the 3 cans of Coca-Cola (doesn't matter if it doesn't fully cover the Silverside)

Cook on low for approximately 8hrs

I've seen the Gingerbeer and Lemonade varieties of Silverside recipes and thought I'd give this ago. And plus all I had in the house was coke. This version is super tender and the kids loved it and wanted more.

Served with Mashed Potatoes and a lovely white sauce.