Submitted by Alycia Park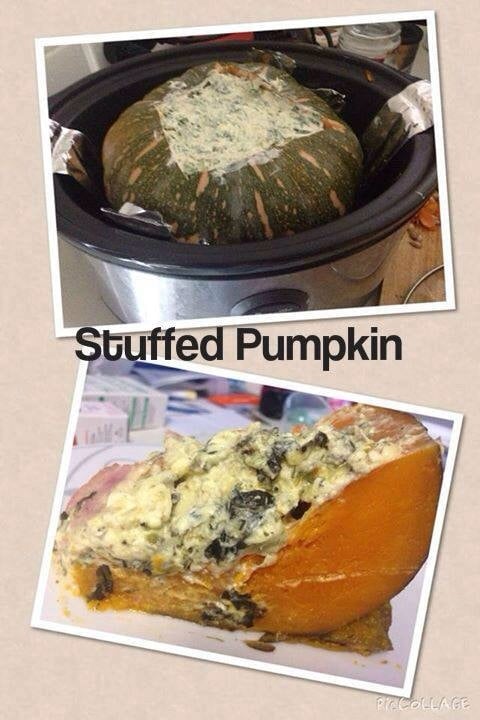 Stuffed Pumpkin
Ingredients
Whole Pumpkin (top cut off and de-seeded)

1 carton sour cream

1 block Philadelphia cream cheese

1 box frozen spinach (defrosted and excess water removed)

1 packet spring vegetable soup

Grated tasty cheese
Instructions
1. Take the top of the pumpkin off, remove all the insides, leaving as much pumpkin flesh as possible.

2. In a separate bowl mix together all ingredients. Combine well.

3. Line slow cooker with strips of foil to help remove pumpkin after cooking (see photo for example).

4. Place pumpkin in slow cooker. If the pumpkin doesn't touchy the bottom place 1/2 a cup of water in the base of the slow cooker.

5. Cook on low for 5 hours.