Submitted by Susan Heine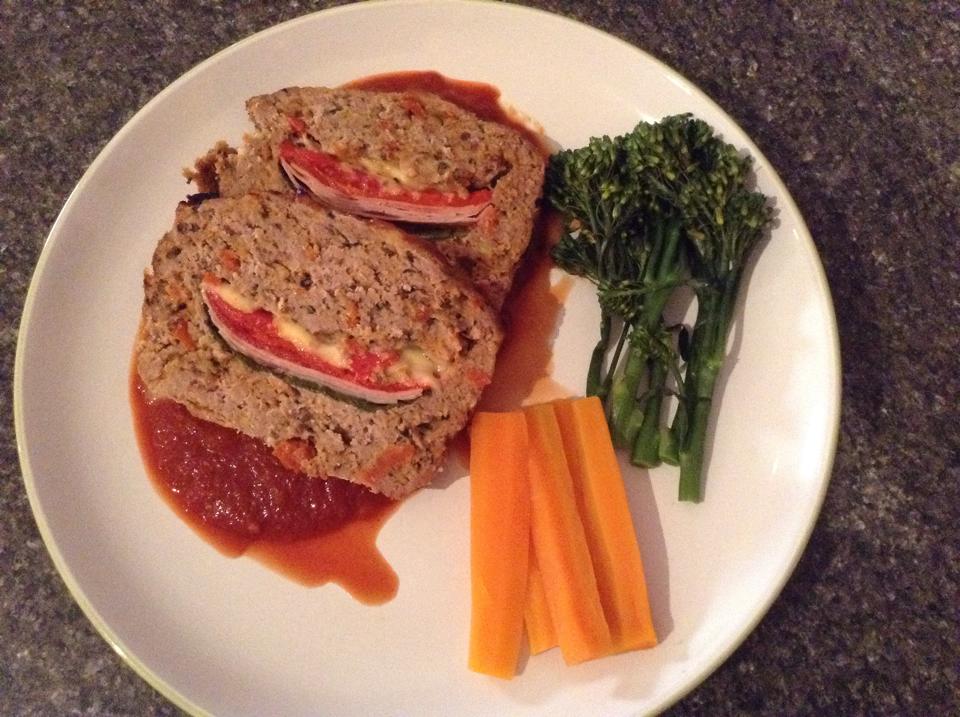 Stuffed Italian Meatloaf
Ingredients
MINCE

1kg Pork and Veal mince

4 slices white bread

2/3 cups sundried tomatoes

2/3 cups sliced black olives

1 heaped tspn minced garlic

Good shake of onion flakes

2 eggs beaten

Salt and pepper

FILLING

Baby spinach

Sliced ham

Roasted red capsicum

Sliced cheese (I used Provolene)

SAUCE

1 large diced onion

1 heaped tspn minced garlic

Jar Passata

1 tspn sugar

Salt and pepper
Instructions
Put mince in large mixing bowl. Put bread, tomato, olives and garlic in food processor and mix until well combined then add this to mince along with egg, onion flakes and salt and pepper. Combine all together and put half of mixture into lined loaf pan, hollowing out the centre.

Lay spinach, ham, capsicum and cheese on the mixture then top with remaining mince mixture.

Put into SC on high, lid on for 2 hours then reduce to low for another 2 hours. Remove from SC and drain any excess liquids then set aside for 20 minutes.

Add diced onion to SC with minced garlic, high with lid on for 10 mins then add Passata, sugar and salt and pepper and cook for 40 mins stirring once.

While sauce cooking, heat oven for 10 mins on 180 the put loaf in (also added an extra bit of cheese on top of loaf) for 30 mins to brown.

Add sauce to plate and top with sliced meatloaf.