Submitted by Cassandra Browne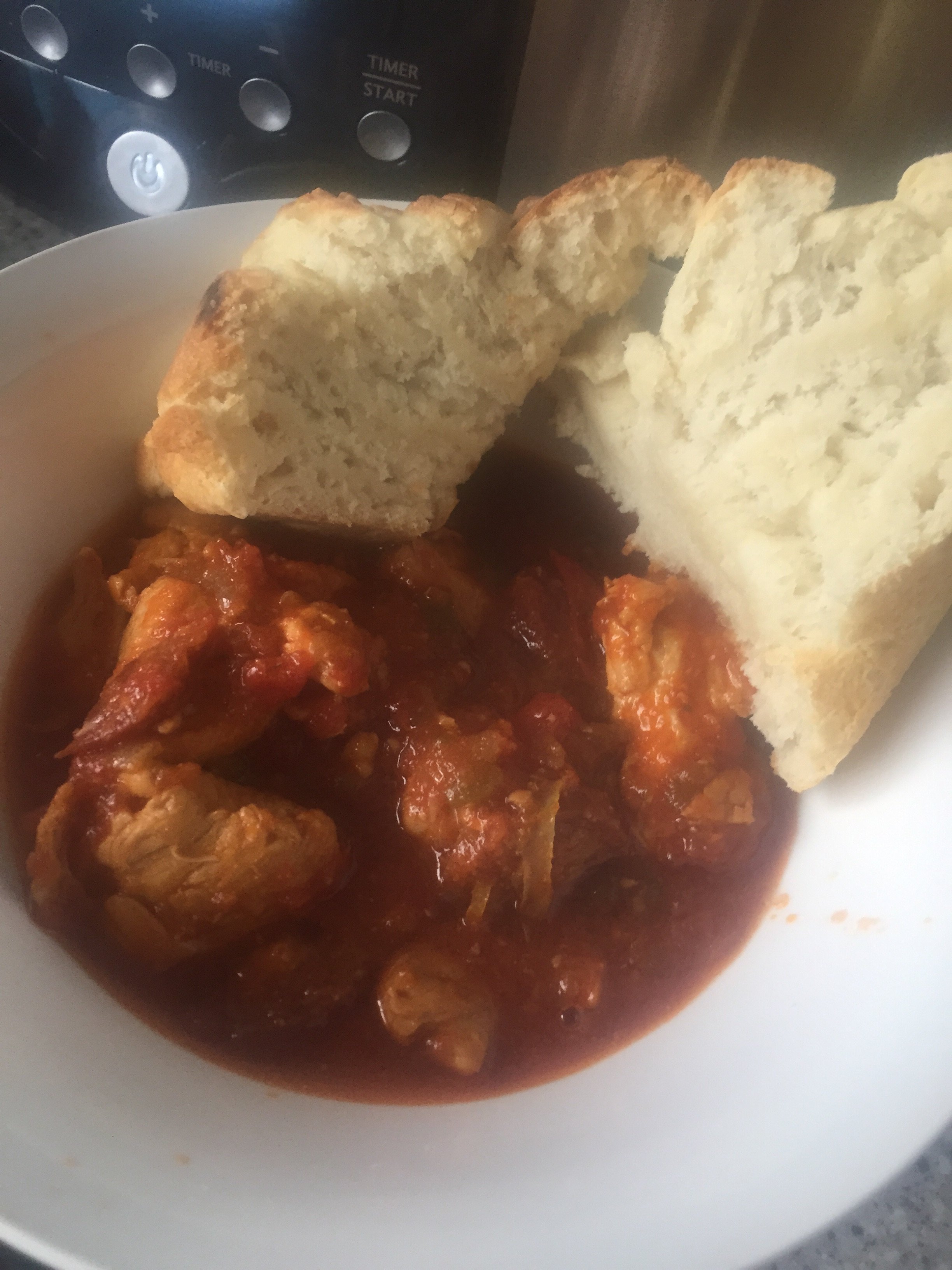 Spanish Chicken
Ingredients
8 chicken drumsticks (I used 3 breasts)

2 chorizos, sliced

1 capsicum, thinly sliced

1 onion, thinly sliced

1 clove garlic, crushed

2tsp paprika

1 orange, rind finely grated, juiced

400g can crushed tomatoes

1/2C chicken stock

1/3C pitted black olives

1/3C chopped parsley
Instructions
Cook the chicken until browned, remove rom pan.

Add chorizo, capsicum and onion; cook until soft. Add the garlic and paprika and stir until fragrant.

Put all ingredients other than the olives and parsley in the SC and cook on low for 8hrs or high for 4hrs.

Stir through olives and parsley, serve with crusty bread.