Can I slow cook a whole chicken?
You sure can!
And many will tell you once they tried slow cooking their chickens they will never do it another way ever again 🙂
Here's some tips to keep in mind:
~ You don't need any liquid.  You will be really surprised by just how much liquid a whole chicken will release during cooking!  That along with the condensation that drips down on a chicken from the lid due to slow cooking condensation will mean you don't need to add any more liquids to the slow cooker with your chicken.
~ Cook your chicken breast down.  This keeps the breast meat sitting in the liquid that's produced during cooking so it won't dry out like breast sometimes can.
~ If you are concerned there is too much liquid, or if you have a spice rub etc on your chicken that you don't want to get too immersed in liquid you may choose to elevate it up from the bottom of your slow cooker by sitting it on some scrunched up tin foil balls, egg rings or even an inverted dish.
~ When it comes to seasoning your chicken your imagination is your only limit.  Whatever spice, marinade or herbs you may use when you cook a chicken in the oven you can do just as well in your slow cooker (see recipes below for ideas)
~ When your chicken is cooked it will be fall apart tender!  I like to get mine out by using two lifter/egg flips at the same time and slide them underneath both ends to lift it up and out quickly onto a dish.  An alternative method is to create a foil or baking paper sling under your chicken prior to beginning cooking.  This can then be used to grasp and lift chicken out with at the end of cooking.  This can be in a large sling design or a large cross of two strips which forms a basket of sorts to lift it at the end.  Whatever works for you 🙂
We are always adding new recipes to our CHICKEN category for whole chickens.  But here is a selection of some of our current whole chicken recipes to get you started: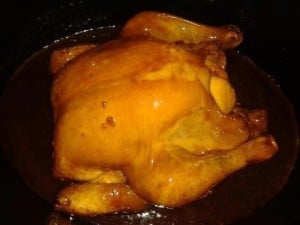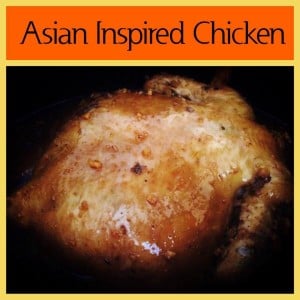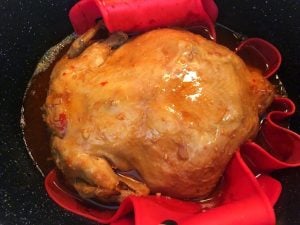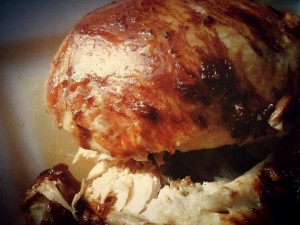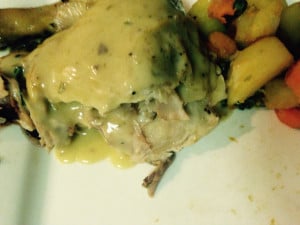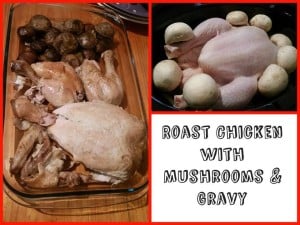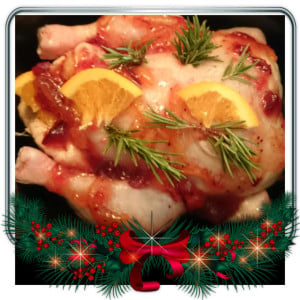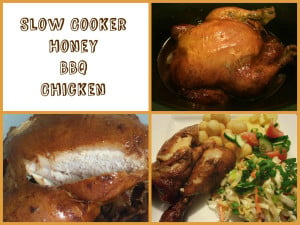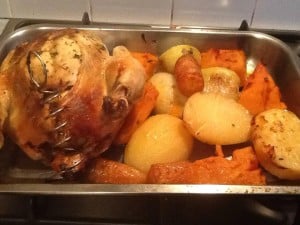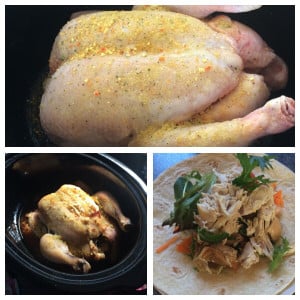 Have you got a different version of slow cooker chicken you love?
Why not SUBMIT yours today! 🙂