Submitted by Karen Stuckings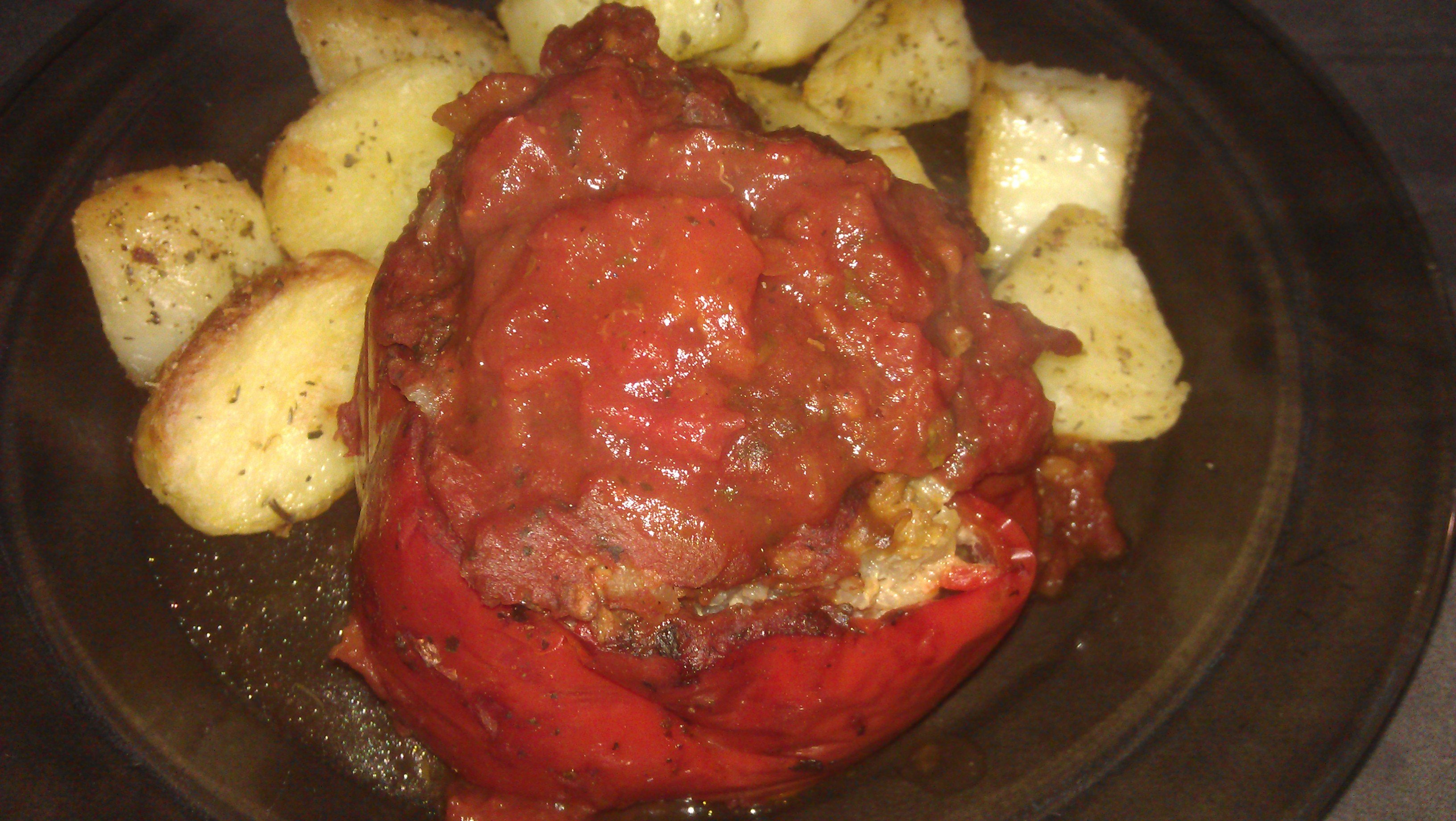 Slow Cooker Stuffed Capsicum
Ingredients
4 Capsicums (colour of your choice)

500grams Ground Turkey (Raw)

810gram tin Crushed Tomatoes

¼ cup Chopped Onion

1½ cups Cooked Rice

1 Tbsp Dried Basil

2 tsp Seasoned Salt
Instructions
Combine ground turkey, onion, rice and 1 tsp of seasoned salt mixing well.

Chop tops off capsicum and hollow out making sure you remove all seeds.

Evenly stuff capsicums with turkey mix and place in slow cooker.

In another bowl, combine crushed tomatoes, basil and 1 tsp of seasoned salt.

Pour sauce over capsicums.

Cover and cook on LOW for 6 hours.

Cooked in a 5.5L slow cooker.

We had herb potatoes with this but I think a nice light salad would go well with it in summer.