Submitted by Christy Roth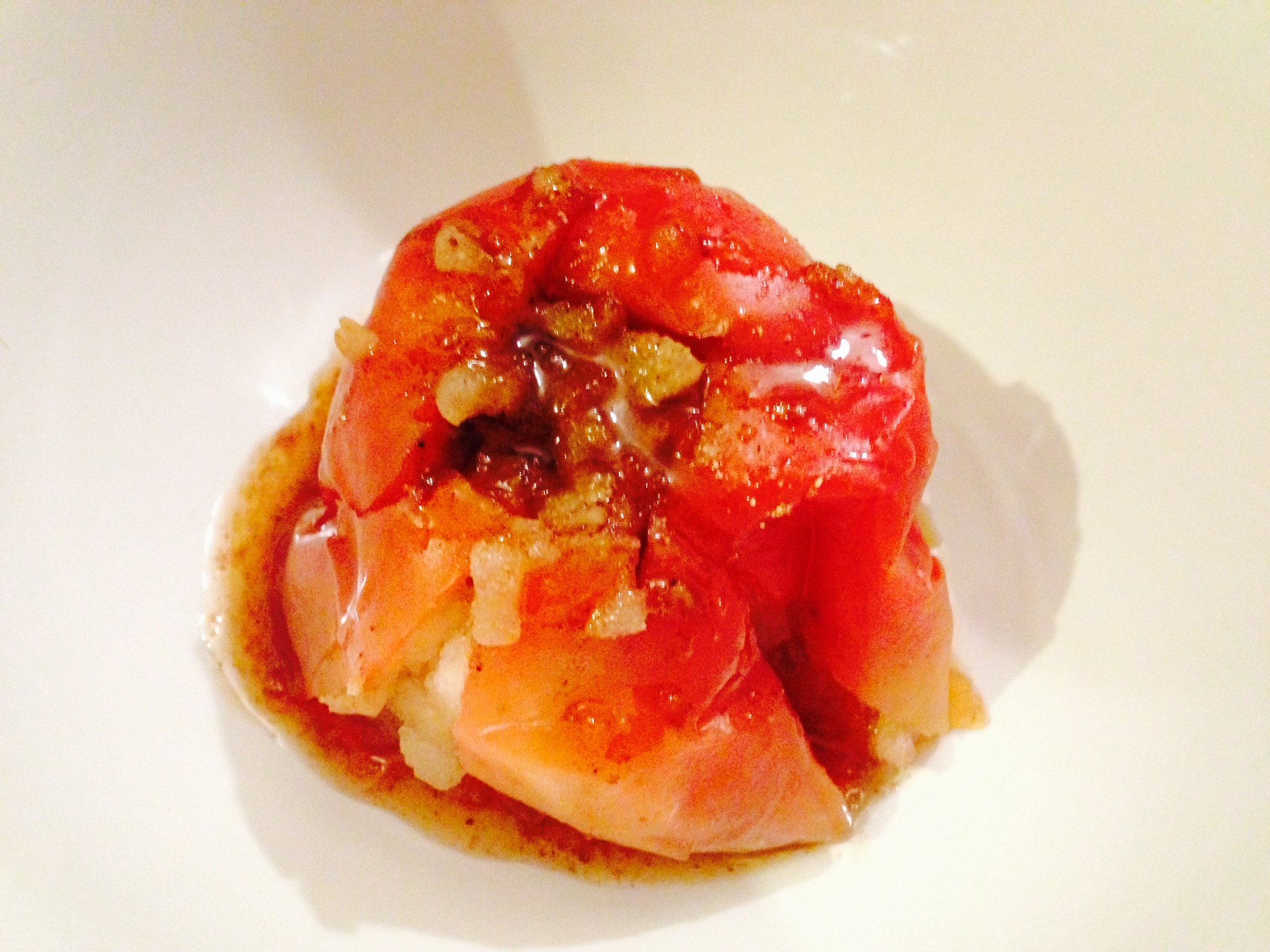 Pear Stuffed Baked Apples
Ingredients
2 medium to large apples, cored

1 pear, peeled and chopped into tiny pieces

1 tablespoon brown sugar

1 teaspoon honey

1 tablespoon sultanas

½ teaspoon ground cinnamon

1/8 teaspoon ground nutmeg

½ cup water
Instructions
In a separate bowl, mix together all ingredients except for the apples until very well combined.

Place apples in slow cooker.

With a small spoon, fill cored apples with the solid parts of the mixture, pushing down as you fill. Once full, pour the remaining liquid over each apple.

Place lid on and cook on high for 1.5 hours. If you wish to thicken the juices a little, place a tea towel under the lid for the last 15 minutes of cooking.