Submitted by Yvonne Unthank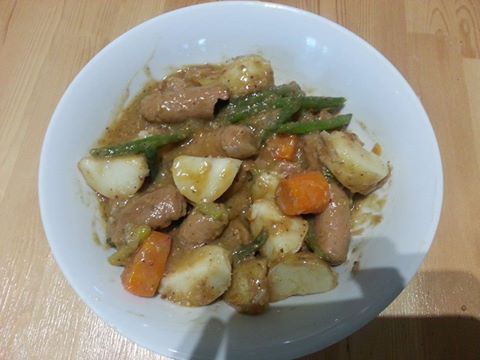 Slow Cooker Sausage Stew
Ingredients
2kg of sausages

1 can of cream of mushroom soup

1/2 a packet of french onion soup mix

1 heaped teaspoon of seeded mustard

1 teaspoon of garlic

a dash of Worcestershire sauce

1 onion

potatoes

sweet potato

zucchini

carrots

green beans

(or what ever vegies you want)
Instructions
Chop the sausages into 3rds, put in onion and all the sauces into slow cooker.

Cook on high for an hour and a half -

add potatoes, sweet potatoes, and carrots and cook for a another 2 1/2 hours.

Add all other vegies with an hour to go...

We had basmati rice with ours...