---
After the success of our books 'Slow Cooker Central' and 'Slow Cooker Central 2', which went straight to the top of the Australian Best Seller Charts, were loved and shared by so many and are on book shelves all over the world … it's time to turn our attention to book 3
Release date: May 22nd 2017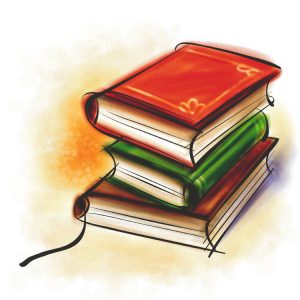 We've got some exciting new changes to bring you with this addition too!
– Because our focus is on affordable SUPER SAVER recipes this time we've added a great new chapter on saving money and budget tips with slow cooking.
– You can go to an index that sorts our recipes into budgets of Under $5, $10, $15, $20 or $25 to suit all budgets
– Or you can just browse or search recipes as usual but see the budget group displayed at the top of each one
And some things will remain the same – because so so many of you love it just the way it is!  🙂
– This book will still contain recipes from both myself and those submitted by our members.  ABC books again held a competition where you the member may choose to submit your recipe for inclusion in this new book.
– A  comprehensive index and chapter groupings
– A large section on slow cooking tips and info for all your slow cooking needs
STOCKISTS OF THE BOOKS

Where to purchase:
Right here on our website shop >> SHOP 

You can also purchase all the Slow Cooker Central books via Booktopia here! ➡️booktopia.sjv.io/mJ1Ve

Or at all good bookstores 🙂  Just ask your local bookshop and if they don't have it I'm sure they can get it in for you 🙂
It's also for sale at major retail stores like Big W & Target (note NOT Kmart),  these shops sell them online via their websites also if your local store doesn't have it in stock 🙂
Also all online book sellers (Australian and International) will sell it also.
Or you can purchase it as a digital book>>  iBooks & kindle format 💜
RRP is $24.95 but price may vary at different outlets/special offers.
Remember also that not every shop every where will have their stock on shelf

 If you can't see it – ask then when theirs arrives

 If they don't have it – ask then to order it

 If you don't want to have the hassle of hunting go to our website shop and have it delivered straight to your door instead 
I'm so excited for everyone to see what we have created for you in this collection!! 
(All books are available here, signed with a free postage offer direct from me >> https://slow-cooker-central.myshopify.com/)
UK members:
You can order here >> Fishpond UK, at Amazon, Book Depository and don't forget Kindle edition at Amazon UK and the ibook format
For our US members:
You'll also find it on Amazon and at Book Depository
For our NZ members:
You'll find the book at Whitcoulls, Mightyape and Paperplus
It will also make it's way to book shop stockists in the UK, NZ and US … which I'll advise here when those details become available
Thanks for supporting our latest book and I hope it's everything you want it to be!
🙂
xx
——————————————————————————————————————————————
***COMPETION TO ENTER RECIPES IS NOW CLOSED***
If you are thinking of submitting some of your own recipes to the book 3 recipe competition start thinking about how they may fit the budget theme, and what their cost to make them will be, as you'll need this to submit your entry.  (Note: basic pantry ingredients like herbs, salt and pepper, condiments etc won't be included in costings, just the main ingredients in your slow cooker dish as a whole)
As previously stated the competition to submit your recipes will:
Opening Date: 31 October
Closing Date: 27 November
*UPDATE* – Close date extended by one week due to popular demand!
COMPETITION OPEN MONDAY 31/Oct/2016 at 9am Australian daylight savings time
**ENTER HERE >> http://www.harpercollins.com.au/blog/be-1-of-200-people-published-in-slow-cooker-central-3
GOOD LUCK!!
————————————————————————————————————————————–