Submitted by Kelly Hicks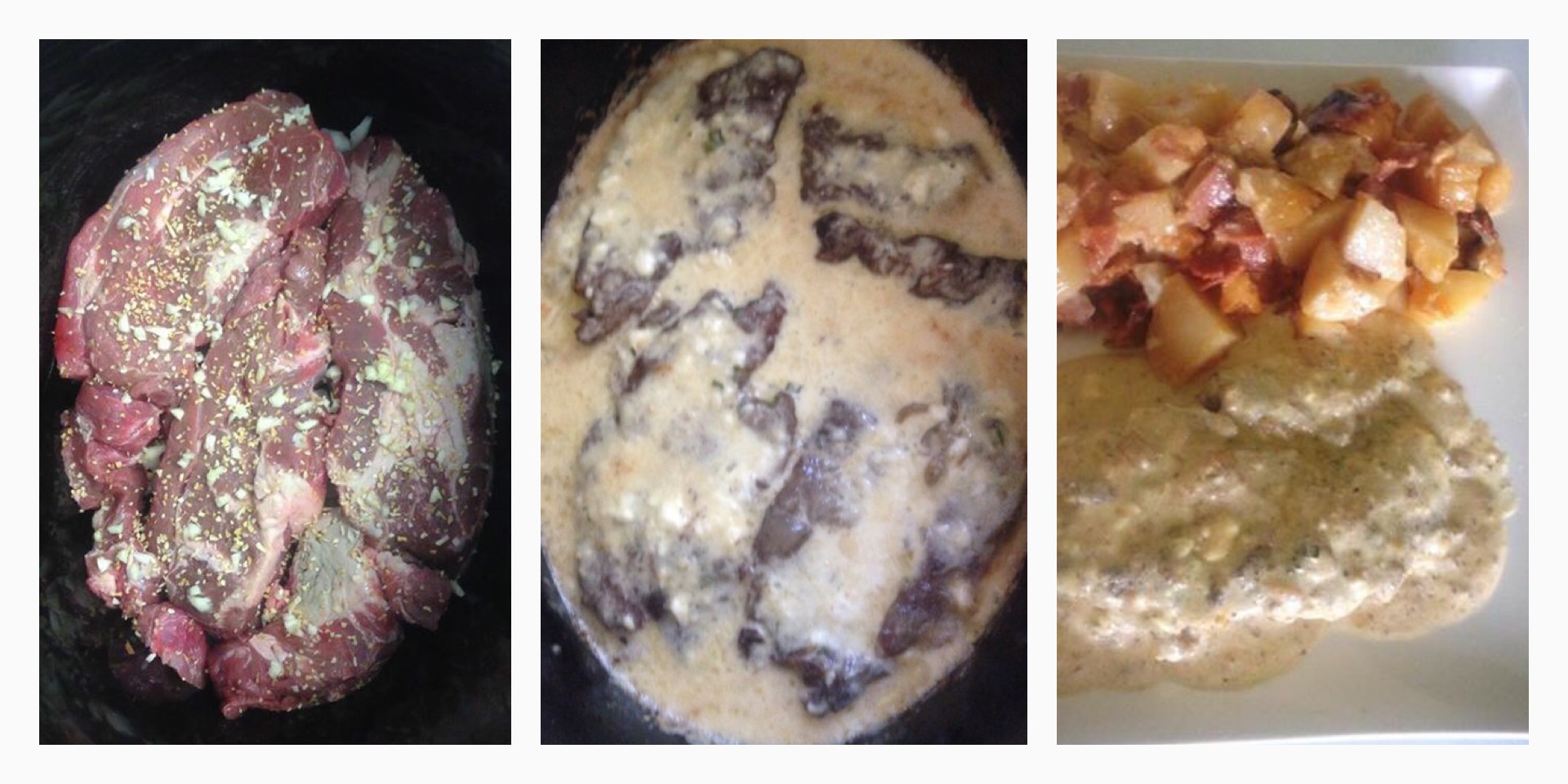 Creamy garlic steak
Ingredients
4 slices of steak (I used casserole steak)

3 cloves of garlic diced

1 brown onion diced

Sauce

250ml cream

3 tablespoons of philly cheese

1 tablespoon of garlic powder

1 teaspoon of onion powder

1 handful of grated cheese

2 tablespoons of parmesan cheese

A little chives (optional)
Instructions
Place onion in the bottom of your slow cooker and top with steak and garlic. I flipped my steak over half way through.

Cook for 5hrs on low

When steak is almost ready I combined the creamy garlic sauce ingredients (except the handful of grated cheese) in a measuring cup and microwaved for 3 minutes. Once combined tip over the steak and add the handful of cheese. I added this in the last 30 minutes.