Submitted by Jessica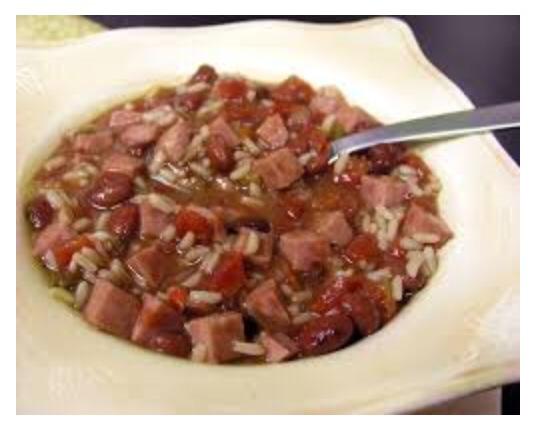 Simple Red Beans and Rice
Ingredients
1x ham hock (I like to use the Bertocci triple smoked hocks) and 1x gypsy ham

2x brown onions

3 x cans of rinsed red kidney beans (its important to rinse the beans otherwise you will end up with severe gas pains!)

About 1L to 1.5L of water

Pinch of Salt and pepper
Instructions
1: Dice the gypsy ham and onion.

2: Add all the ingredients to your slow cooker and place on high.

3: Ignore it for 4 hours or until the meat on the ham hock falls off.

4: Remove the hock bone, leaving the meat in the slow cooker.

5: Leave to simmer on low for a few hours.

Serve on a bed of rice with freshly chopped onion sprinkled on top and a dash of tabasco.

This is an old Creole recipe that my family has adapted. You can also add other spices, garlic and spicy sausage to it if you're after a traditional Creole flavour!