Submitted by Kerry Miskelly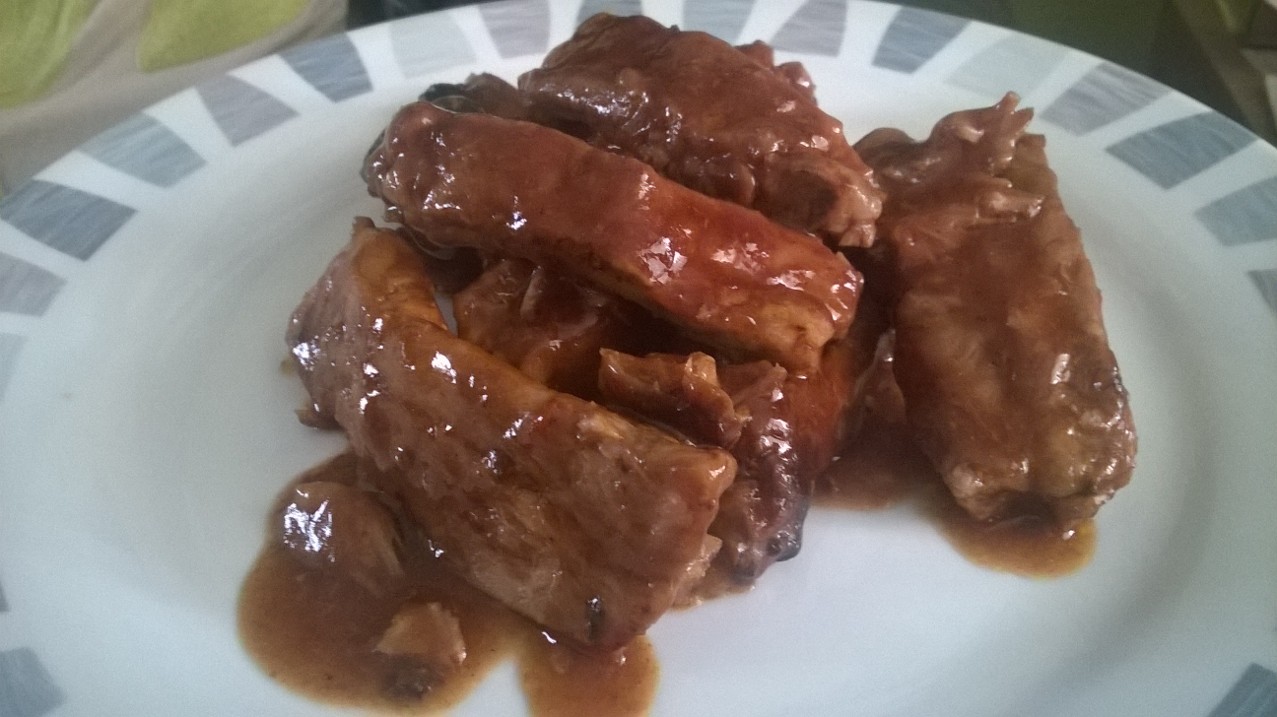 Saturday Night Ribs
Ingredients
2 racks of pork ribs cut into singles

50 mls of BBQ sauce

50 mls of ketchup

30 mls of soy sauce

30 mls of Worcestershire sauce

2 tsp brown sugar

2 tsp cornflour mixed with water
Instructions
Place the ribs in the slow cooker.

Blend the sauce ingredients together and pour over the ribs.

Cook on high for 4 hrs or low for 6 hrs.

Remove the ribs and keep them warm in a low oven

Add cornflour to thicken sauce and leave to cook out for 5 mins or until desired

Spoon sauce over ribs and serve.