Submitted by Cheryle Baird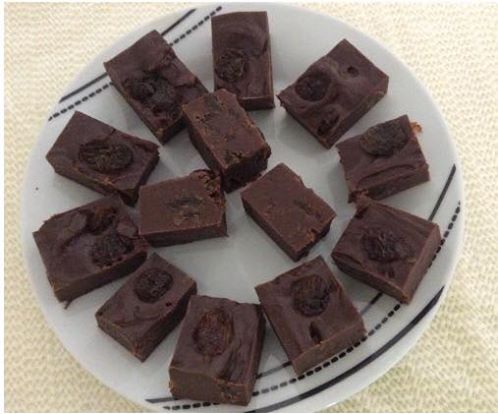 Rum and Raisin fudge
Ingredients
600g dark chocolate

1 can condensed milk

1tbls butter

1/2 teaspoon vanilla bean paste or 1 tbls essence

3 dessert sp rum essence

150g raisins
Instructions
Melt chocolate, butter, vanilla, and condensed milk in slow cooker, when chocolate is melted add rum essence.

Cook on high without lid for 1 hour depending on cooker, stirring every 15 mins.

When fudge is almost cooked add 140g of the raisins and stir through gently. ( reserve remainder for decoration)

Cook further 15 mins

Pour mixture into baking paper lined slice tin

Place reserved raisins on top

Refrigerate for approx 2 hours or until cold and set

Turn out onto board and slice into bite size pieces..... Enjoy!