Submitted by Chris McInnes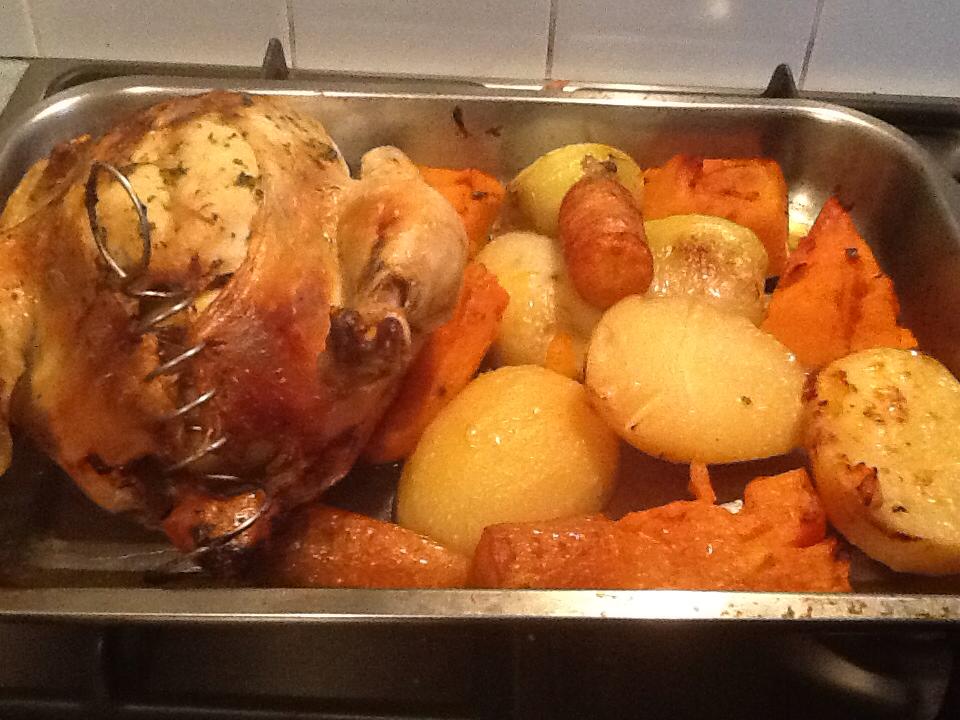 Roast Chicken with Lemon
Ingredients
1 whole chicken

1 lemon

stuffing ( I used frozen bread 5 slices blended up mixed with herbs and lemon rind and egg)

butter ( can use oil) and fresh herbs rosemary, thyme, oregano.

gravy - use small amount of juice from the chicken with tablespoon of plain flower a teaspoon of chick sock powder mixed into past. then heat and slowly add enough juice to make a lovely gravy.
Instructions
Mix stuffing with lemon rind egg and a small amount of water

Use half the lemon and squeeze juice of the lemon slightly melted butter and herbs mix together

Stuff the chicken use the second half of the lemon to stuff in the cavity of the chicken.

Lift the skin of the chicken away from the flesh of the chicken and rub the flesh all over with the butter and herb mixture.

Use any excess to rub over the outside of the chicken.

Turn cooker on HIGH for 6.5 hours

I have a multi-cooker so I browned the chicken lightly before slow cooking.

Crisp chicken in oven for half an hour before serving *optional*