Submitted by Laura Galdes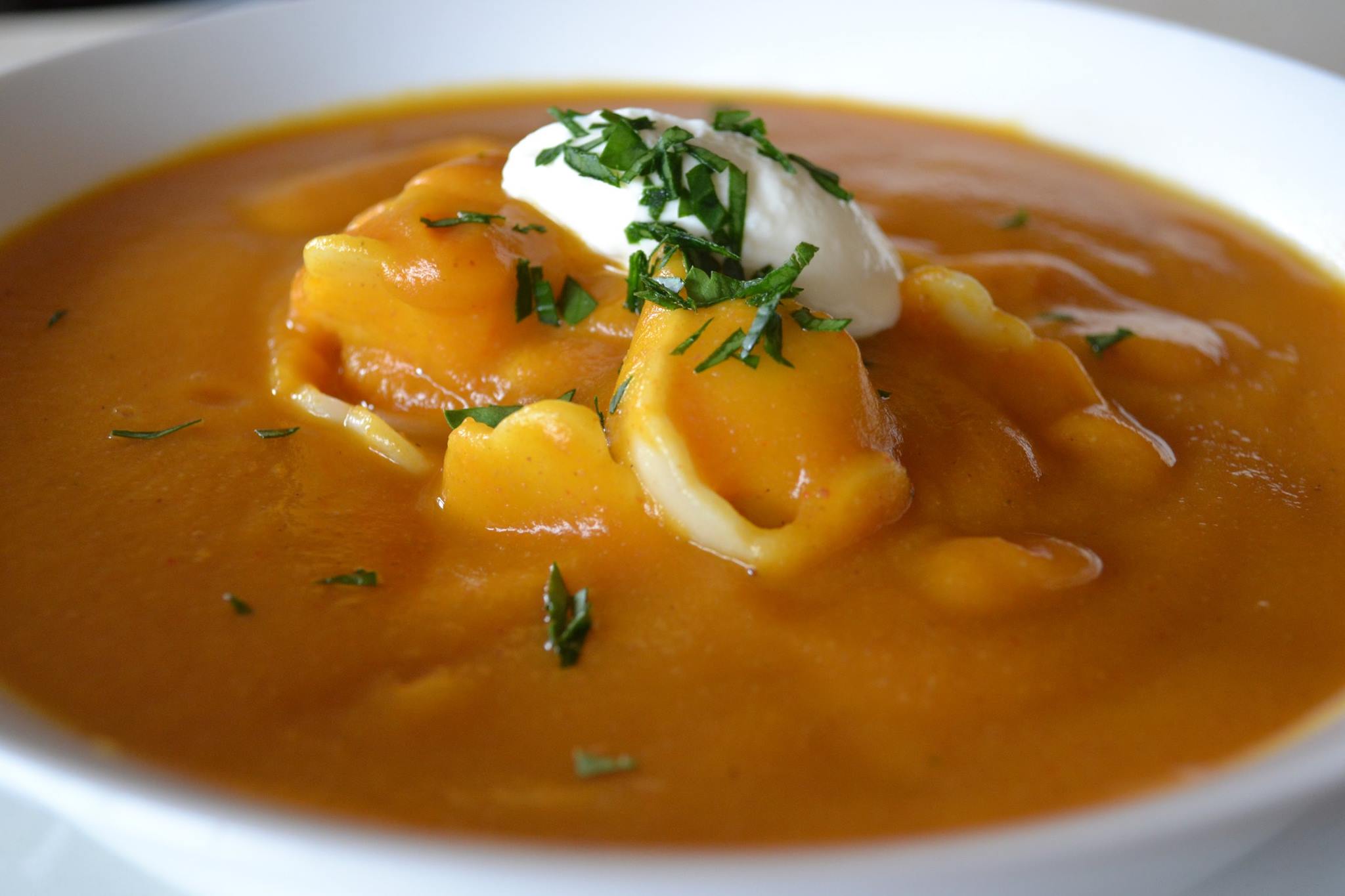 Pumpkin & Chorizo Soup
Ingredients
1tbs olive oil

1tsp butter

2 large onions, peeled & chopped

3 chorizo sausages, peeled & chopped

200g triple smoked ham, chopped

2 carrots, peeled & chopped

4 medium potatoes, peeled & chopped

1 extra large butternut pumpkin, peeled & chopped

1tsp smoked paprika

1tsp curry powder

1/4tsp cumin

5cups (1250ml) chicken stock

salt & pepper to taste
Instructions
Heat oil and butter in a large fry pan. Fry onion, chorizo and ham until everything is golden.

Drain off excess oil and place mixture into slow cooker.

Add all remaining ingredients into slow cooker, mix well and cook on high for 4hrs.

Process soup in batches in a blender or use a hand blender while still in slow cooker.

Serve with a dollop of natural yoghurt and some crusty bread, or for a more filling meal, with some tortellini!!

Note:

Adjust amount of spice to your liking.

You could just through all the ingredients into the slow cooker without cooking the onion, chorizo and ham first. I find it adds more depth of flavour if you do.

These quantities filled my 6L slow cooker right to the top!!