Submitted by Oriana Haddy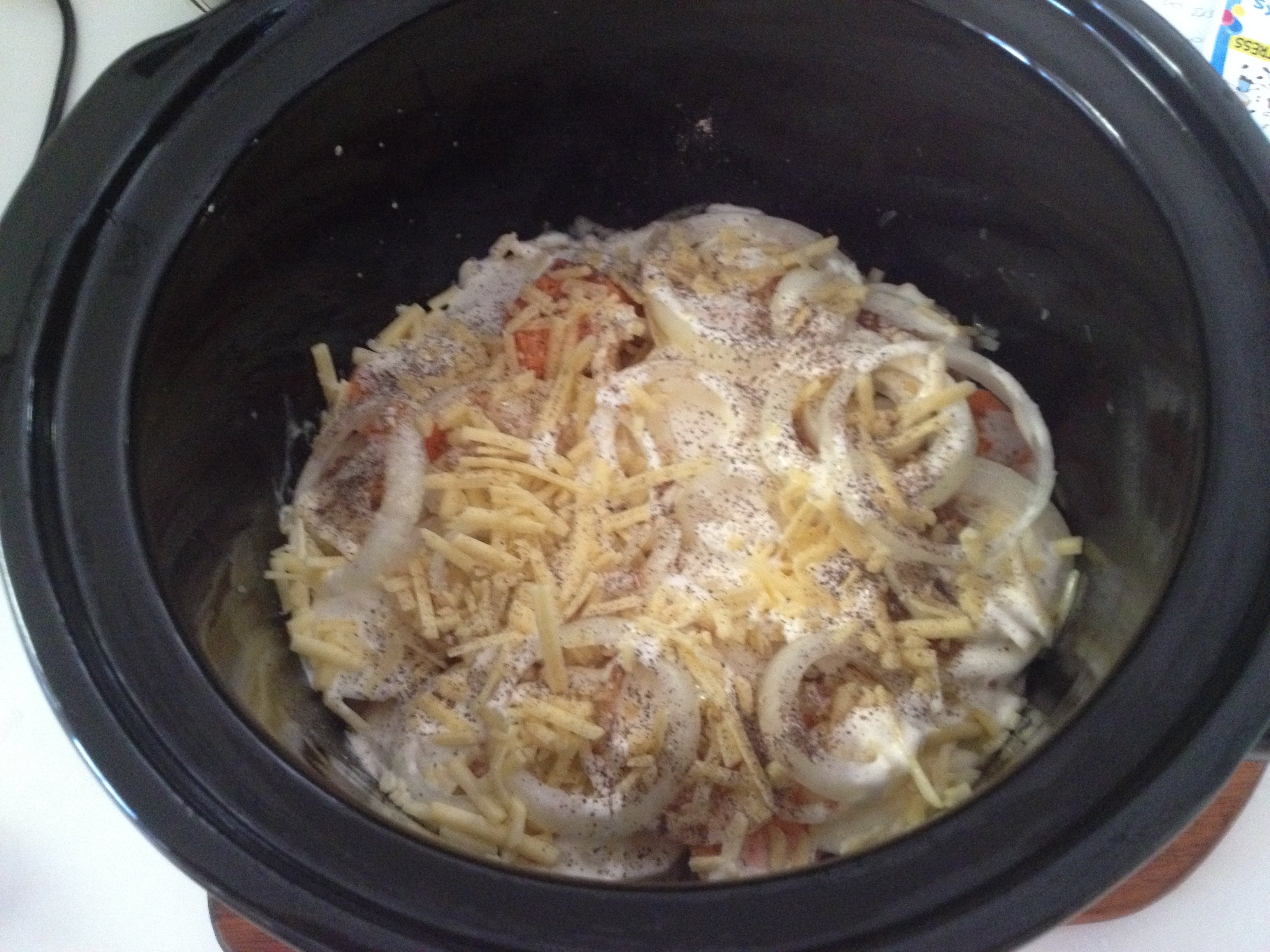 Potato and Sweet Potato Bake version 3
Ingredients
4 medium potatoes,

1 large sweet potato, sliceed,

1 or 2 large onions, sliced,

300ml thickened cream

1 packet french onion soup,

non oily grated cheese.
Instructions
First I sprayed the bottom of the cooker with non stick canola oil, or you can use similar non stick spray. then I layered the bottom both with sliced potatoes and the sliced sweet potato, then layer of onion rings, then sprinkled some grated cheese over the top, then poured some of the cream and sprinkled the french onion soup.

You layer this like you layer a lasagne. Repeat this method of layering..potatoes, onions, cheese, cream, sprinkle french onion soup until you have finished using up all the ingredients.

The top layer is cheese and onions and a bit of cream and then I sprinkled some ground pepper on the top.

The entire potato bake came half way up my 5L cooker.

I cooked it for 5 hours on high from 12.30pm and it was ready by 5.30pm.

I didn't want to cook it longer as I thought it might dry up the juices. It was very tasty.