Submitted by Sandra Moreno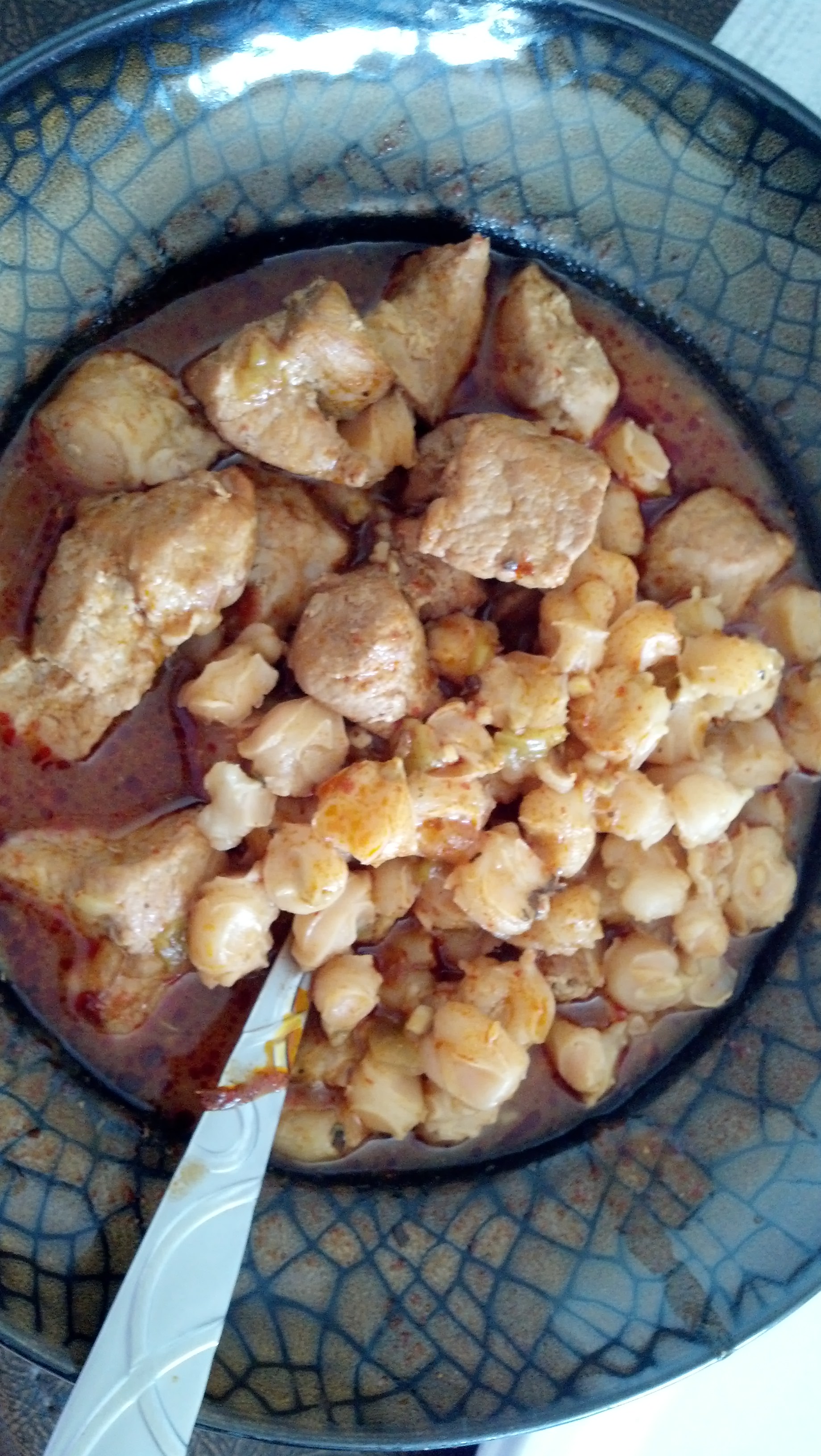 Posole
Ingredients
1 Tbl Canola Oil

1 (2 lb) boneless pork loin roast, cut into 1-inch cubes

2 (14.5 oz) cans enchilada sauce

2 (15.5 oz) cans white hominy, drained

1 onion sliced

1/2 C. green chilies, diced

4 cloves garlic, minced

1/2 tsp cayenne pepper, or to taste

2 tsp dried oregano

1/4 C. Cilantro, chopped

1/2 tsp salt
Instructions
Heat canola oil in a skillet over high heat, add pork and cook till brown on all sides (roughly 5 min).

Place meat in the bottom of a 4 qt slow cooker.

Pour in enchilada sauce, then top with hominy, onions, chilies, garlic, cayenne pepper and oregano.

Pour in enough water to fill slow cooker.

Cover and cook on High for 6-7 hrs.

Stir in cilantro and salt, cook for an addition 30 min on low.