Something unique for your slow cooker
Submitted by Tricia Preston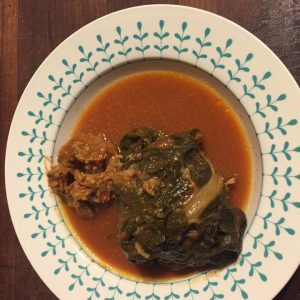 Porcupine Stuffed Spinach Leaves
Something unique for your slow cooker
Ingredients
- 1kg mince

- 1 onion chopped

- 1 carrot grated

- 4 mushrooms chopped finely

- Stems of bunch of spinach, finely chopped (don't use them all if there is too many)

- Salt, pepper, mixed herbs, garlic & mustard all to personal taste

- 1/2 cup rice

- 2 x 440gm tomato soup

- equal parts water to soup

- 440gm tin tomatoes, diced

- Leaves of a bunch of spinach, stems detached & used above
Instructions
Combine all ingredients, except the soup, water, tin tomatoes & spinach leaves, into a mixing bowl.

Roll into rissole balls & wrap with spinach leaves using a toothpick to hold if needed.

Stack into slow cooker.

Combine the 2 tins tomato soup with equal parts water and tin tomatoes & pour over top of the spinach parcels; add extra water if you think it's needed.

Cook on high for 6 hours, then low for 1 hour.

Gently rotating your parcels from bottom to top at the halfway cooking time.