Submitted by Jess Pedley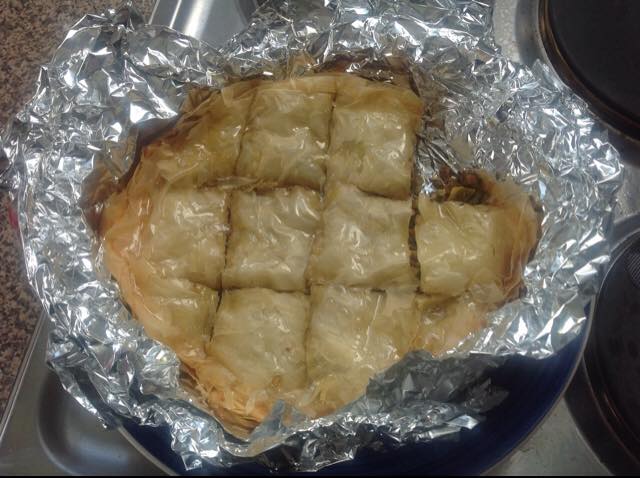 Pistachio Baklava
Ingredients
1/3 cup sugar

3/4 cup sugar

1/2 tsp cinnamon

1/3 cup butter melted

10 sheets filo pastry

1 cup pistachios chopped fine but not too fine

3/4 cup honey

3/4 cup water
Instructions
Preheat slow cooker on high while you prepare the baklava.

mix pistachios 1/3 cup sugar and cinnamon in a bowl well and set aside.

I made a tin out of tin foil as do not have one to fit.

In the tin layer the first sheet of filo and brush with butter. Repeat this until you have layered 5 sheets in the tin.

Add the pistachio mix, then cover with the remaining 5 sheets of filo again each time brushing with butter.

Add to slow cooker and cook on high for 1 hour with tea towel under the lid. Check every 20 minutes.

Once cooked turn off slow cooker and remove lid

In a microwave safe bowl mix 3/4 cup sugar, honey, water and heat in microwave for 10 minutes stirring every 2.

Cool syrup in fridge then pour over baklava.

Enjoy!