Submitted by Alison Bailey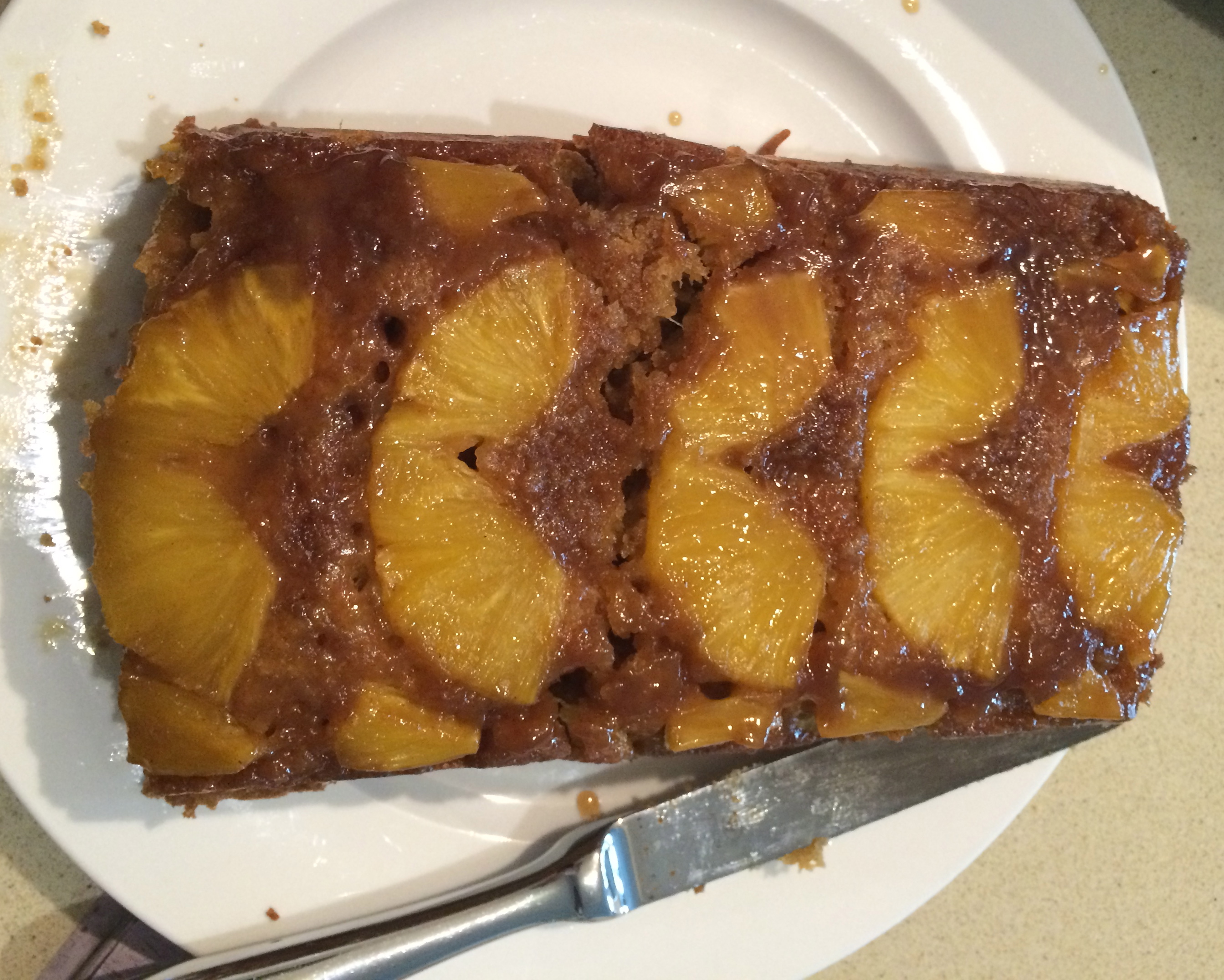 Pineapple upside down cake
Ingredients
Melted butter to grease tin/silicon mould

2 tbsp brown sugar

20g butter (pref unsalted) melted

440g can unsweetened pineapple slices, drained (or sliced fresh pineapple)

3/4 cup plain flour

1/4 tsp bicarb soda

1 tsp cinnamon

1 tsp ground ginger

1/2 cup caster sugar

1 egg, lightly beaten

1/4 cup olive oil

1 tsp vanilla extract

1 ripe banana, mashed

Double cream to serve
Instructions
Grease and line bar tin or silicon mould.

Combine brown sugar and melted butter (mix it really well) and spread across base of tin. Arrange drained pineapple slices on top of sugar mixture.

Sift flour, bicarb and spices into a large bowl and add caster sugar.

Finely chop 2-3 pineapple slices and put into another bowl. Add egg, vanilla and banana to pineapple and mix lightly.

Make a well in the centre of flour mixture and add egg mixture - stir until just combined.

Spoon into tin and cook on high in slow cooker, with a towel under the lid until cooked when tested with a skewer.*

Cooking time suggested is 2-3 hours on high

Allow to cool in tin before turning out onto a plate. Slice and serve with thick cream or ice cream.

* Note - different slow cookers vary on heat and cooking time, so always test with a skewer after 1-2 hours to check if it's cooked.