Submitted by Holly Bidwell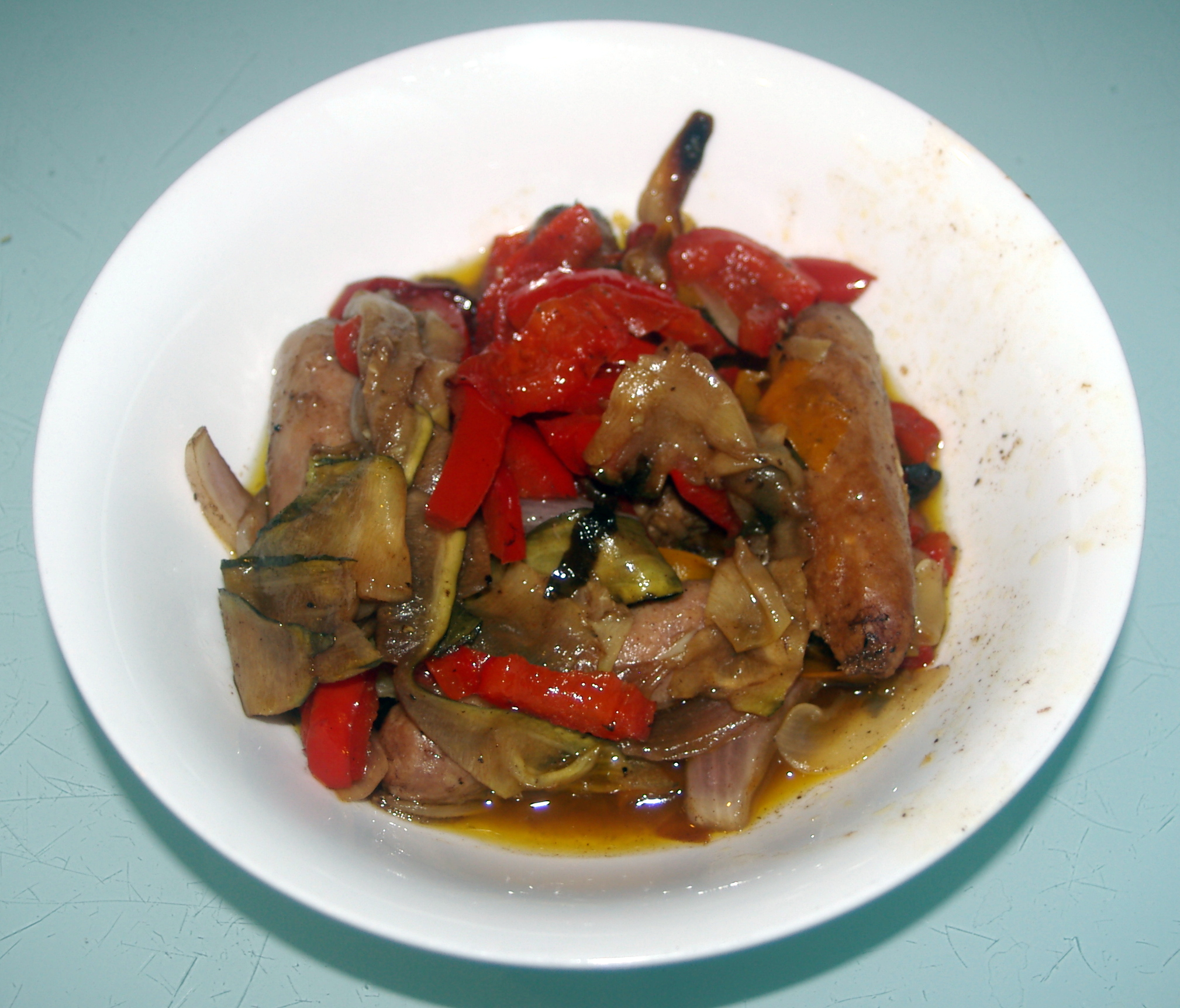 Balsamic sausages
Ingredients
2 cloves garlic, crushed

2 red capsicums, sliced

1 large zucchini, cut into ribbons with a potato peeler

1 large carrot, cut into ribbons with a potato peeler

1 large red onion, cut into wedges, separated into pieces

1/2 bunch of basil

100ml olive oil

40ml balsamic vinegar

500g chipolata sausages

Cracked black pepper
Instructions
Slice capsicums. Cut zucchini and carrot into ribbons with a potato peeler. Chop red onion into wedges and separate the layers. Roughly chop the basil. Place into slow cooker and mix with sausages and garlic.

Mix olive oil and balsamic vinegar together. Pour over vegetables and sausages. Sprinkle some cracked black pepper over the top. Place lid on slow cooker and cook for 5 hours on low.

Serve with crusty bread to soak up the sauce.