Submitted by Rhonda Dew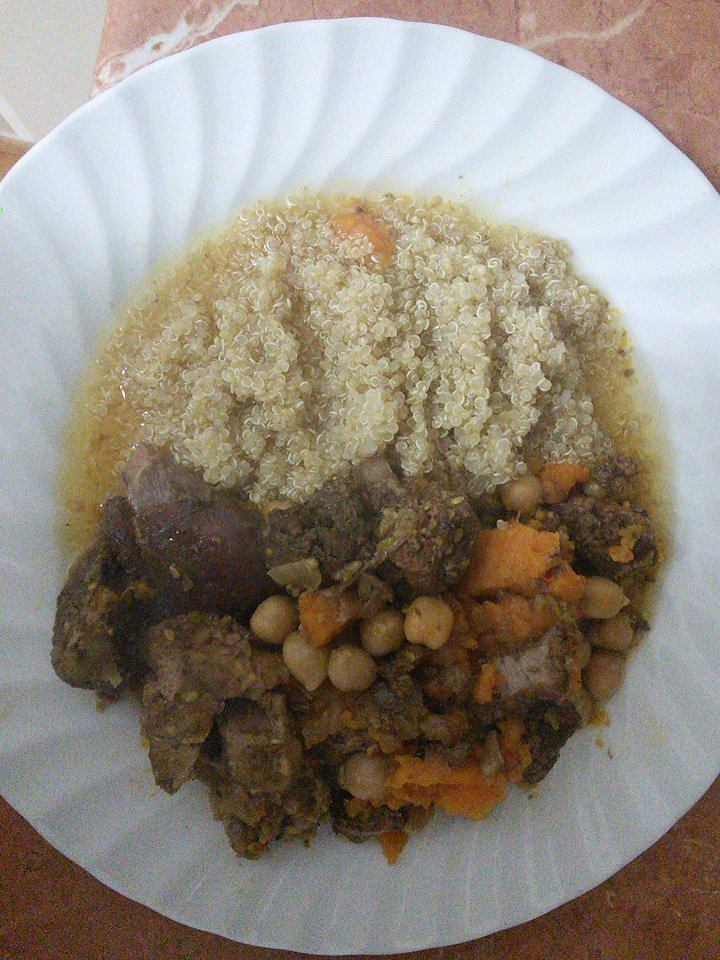 Moroccan Lamb with Kumura and Quinoa (GF)
Ingredients
a splash of olive oil

1 to 1.5 kilos boned Lamb shoulder diced (great cheap cut that is so tender when slow cooked.)

1 onion sliced

3 garlic cloves

2-3 tablespoons of Moroccan seasoning

2 cups chicken stock

1 tablespoon honey

2 large Kumara chopped (you can do a mixture of pumpkin Kumara if you like)

1 can chickpeas

1 cinnamon stick

1 cup dry quinoa and a handful of sultanas
Instructions
1. Heat the oil and brown the lamb - put aside when finished ( you don't have to but I found if you don't your meal ends up a bit oily from the fat in the lamb)

2. add a little more oil and brown the onion and garlic

3. add the meat back and stir through the Moroccan spice then place in slow cooker

4. add chopped Kumara

5. pour over chicken stock, water and honey

6. add cardamon pods

7. lightly stir ingredients through and place cinnamon stick on top

8. lace lid on top

Cook on LOW for 6 hours

When almost ready to serve cook Quinoa as per instructions add sultanas (usually 1 part Quinoa to 2 parts water, You can add some of the juices from the meal in place of some of the water. Bring to boil and let sit for ten mins)

I use quinoa as we are a GF family you can use Cous Cous.