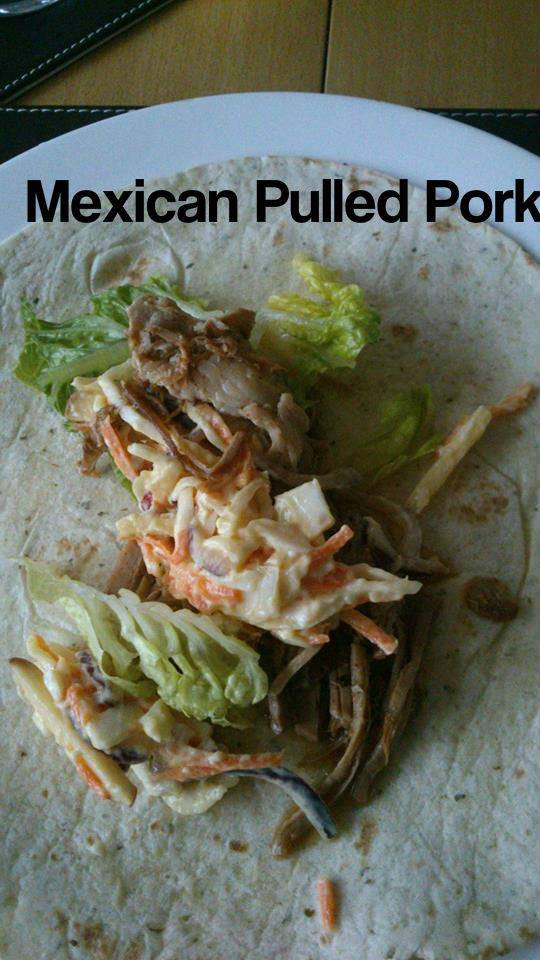 Mexican Pulled Pork
Ingredients
1.5kg boneless pork shoulder

4tbsp chilli powder

1 tbsp salt flakes

1 tbsp Brown sugar

2 tsps ground cumin

1 tsp cayenne

1 tsp ground oregano

1 tsp onion powder

1/4 tsp ground cinnamon
Instructions
Whisk together all the above except porkin small bowl.

Untie a 1.5 k boneless pork shoulder roast, pat dry and rub spice mix all over the meat, reserve any leftover spice mix for later. Marinate overnight.

Heat 2 tbsps veg oil in a frying pan and brown roast on all sides.

Place roast in slow cooker with any leftover rub and cook on low for 8-10 hrs.

Remove from slow cooker and cut into chunks.

Take off any fat rind and shred with forks.

Return pork to slow cooker and toss with the juices.

Serve with tortillas, salad etc.