Submitted by Nikki Willis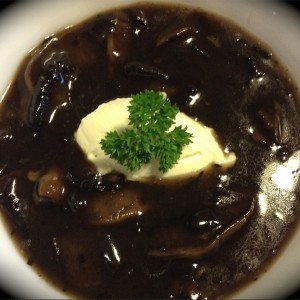 "Meaty" Mushroom Soup
Ingredients
250g Mushrooms

1 clove garlic - crushed

25g butter

450mls chicken stock

Salt and Pepper
Instructions
Peel and slice the mushrooms, gently saute in the butter in a frying pan with the crushed garlic until just starting to colour.

Transfer to the slow cooker and add the chicken stock.

Cook for 2 hrs total, first hour on high then second hour on low

When finished add salt and pepper to taste.

If you want to thicken it a little use arrowroot.

Serve with a swirl of cream or with a dollop of sour cream.