Submitted by Robyn Clark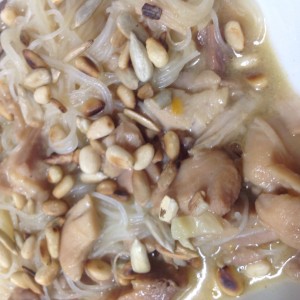 Marmalade Chicken Soup with Noodles
Ingredients
1 kg , chicken thigh fillets , cut into cube size

2 tablespoons butter .

1/2 cup marmalade jam

1 tablespoon Dijon mustard ( optional)

3 cloves garlic , finely chopped

1-2 teaspoons chilli

1 teaspoon paprika

1/2 cup cream.

Salt and pepper
Instructions
Place all the ingredients in your SC and cook on high 1 1/2 to 2 hours .

After it's been cooking about half an hour give it a good stir.

It makes its own liquid but you can add more cream or use evaporated milk .

Put some angel hair noodles in a bowl and cover with boiling water . Place in a bowl and pour the marmalade chicken soup over the top.

Toast off some pecan nuts or whatever nuts you prefer and place on the top.